Unfortunately, I have some extremely sad news to report. A Marine from Laredo, Texas, was among the 13 troops killed in Afghanistan yesterday when bombs exploded at Kabul International airport.
During a call with the media from Washington, D.C., on Friday morning, U.S. Rep. Henry Cuellar, a Democrat from Laredo, revealed that David Lee Espinoza, a 20-year-old U.S. Marine from Laredo, was among those killed in Kabul. Quoting Rep. Henry Cuellar:
"Mr. Espinoza embodied the values of America: grit, dedication, service, and valor. When he joined the military after high school, he did so with the intention of protecting our nation and demonstrating his selfless acts of service. I mourn him and all the fallen heroes in Afghanistan. My heart goes out to the Espinoza family in this extremely difficult time. The brave never die. Mr. Espinoza is a hero."
On behalf of Espinoza, who resided in a small enclave in Webb County called Rio Bravo, Laredo Mayor Pete Saenz ordered all American flags to be flown at half-staff. Also, the mayor expressed his condolences to the family of the fallen Marine. 
Yesterday, President Biden condemned the terrorist assault at Kabul airport that killed at least 13 American military servicemen, saying the hurried evacuation of U.S. nationals and friends from Afghanistan will continue. However, he promised to track down those responsible. "To those who carried out this attack, as well as anyone who wishes America harm, know this: We will not forgive. We will not forget. We will hunt you down and make you pay."
What do you think of the recent events in Afghanistan? Leave a comment with your thoughts.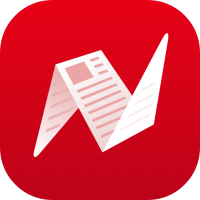 This is original content from NewsBreak's Creator Program. Join today to publish and share your own content. Please email Mattlillywhitenewsbreak@gmail.com for any corrections.