Update: This article was written during the withdrawal of troops from Afghanistan. The last American troops have now left the country, and President Biden has declared the war over.
In a recent statement, Rep. Dan Crenshaw, who formerly served as a Navy SEAL in Afghanistan and represents Texas' 2nd Congressional district, issued a warning to the Taliban. He insisted that the military should reject any timetable dictated by the Islamist militant group and that the United States would hunt down all terrorists responsible for spilling American blood.
"We need to send a very clear message to the Taliban. We're not negotiating about our deadline," Crenshaw said. "That should be the message. We should laugh at them when they say, 'Oh well that's a red line for us and you need to be out by August 31.' No. And if you get in our way when we are extracting Americans, we will kill you. That is the only message that Biden should be delivering to the Taliban."
Many news outlets reported the withdrawal of Troops from Afghanistan as a complete disaster, and several Americans sadly lost their lives in the process. Therefore, many criticized Biden's lack of leadership and military strategy. After all, the Taliban seized weapons, military helicopters, and lots of other equipment. But now that the last American troops have left the country, many are breathing a sigh of relief.
In recent comments on CNN, the former Defense Secretary said the United States may need to return to Afghanistan to win the war on terror. "We're going to have to go back in to get ISIS," Panetta said during an interview with CNN. "We're probably going to have to go back in when al Qaeda resurrects itself, as they will, with this Taliban." He also called the botched withdrawal "Joe Biden's worst nightmare."
Later in the interview, Barack Obama's Defense Secretary said he was sympathetic to people's desires to leave Afghanistan. However, he also expressed concern due to terror cells using the war-torn country as a safe haven for extremists. "I understand that we're trying to get our troops out of there, but the bottom line is, we can leave a battlefield, but we can't leave the War on Terrorism, which still is a threat to our security."
Panetta's statements appeared to imply that additional soldiers will someday be needed in Afghanistan to combat Al Qaeda and ISIS threats. However, a recent poll found that a large percentage of the general public supported the full withdrawal of US troops from Afghanistan.
What do you think? Leave a comment with your thoughts.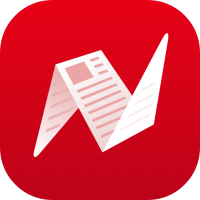 This is original content from NewsBreak's Creator Program. Join today to publish and share your own content.