During a school board hearing in Texas on Monday, a parent removed his clothes to make a point about social norms and the necessity for children to wear a mask. Named as James Akers, he addressed the Dripping Springs Independent School District board, telling them that he has lived in the Central Texas town (30 miles west of Austin) for 15 years. He then proceeded to mock conservative viewpoints about mask mandates while complaining about the mask mandate ban from the Texas governor.
"I'm here to say that I do not like government or any other entity, just ask my wife, telling me what to do," he said. "But sometimes I've got to push the envelope a little bit." Akers continued to say that he hates adhering to social norms and that he should be allowed to have total control over his daily actions. "I almost killed somebody out there. But, by God, it's my road, too," Akers said unbuttoning his shirt. "So I have every right to drive as fast as I want to, make the turns that I want to." Afterwards, he removed his shirt and took off his pants. "It's simple protocol people," he added. "We follow certain rules for a very good reason."
According to The New York Times, "the Republican governor of the nation's second-largest state prohibited local governments and state agencies from mandating vaccines, saying that protection against the virus should be a matter of personal responsibility, not forced by a government edict." However, many have criticized the governor due to the high stakes of not enforcing a mandate.
Right now in Texas, hospitals throughout the state are becoming overwhelmed, and doctors are struggling to cope with the tsunami of patients being admitted. "I feel like the surge came on quicker than we were expecting," Dr. Lindsay Sonstein, a general medicine physician at the University of Texas Medical Branch's Jennie Sealy Hospital, said in an interview with ABC News. "All of a sudden, it's exponential rise again in the middle of the summer." It's also worth mentioning that several hospitals throughout the state of Texas are on the verge of running out of ICU beds.
Do you think mask mandates should be implemented in Texas schools? Leave a comment with your thoughts.
Disclaimer: This article is for informational purposes only. It should not be considered medical advice. Please consult a doctor before making any decisions that might impact your health.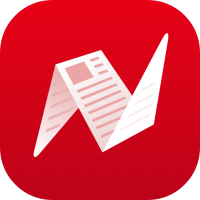 This is original content from NewsBreak's Creator Program. Join today to publish and share your own content. Please email Mattlillywhitenewsbreak@gmail.com for any corrections.