We all know that illegal immigration is a big problem in Texas. But thankfully, I have some good news to share that's a massive victory for both Texans and the justice system. After a recent ruling by the Supreme Court, the Biden Administration has been forced to reinstate Donald Trump's policy that forces illegal immigrants to stay in Mexico (instead of Texas) while waiting for a decision on their case for asylum.
President Biden tried to end the "remain in Mexico" policy via an executive order during his first few days in office. However, the Supreme Court recently said the Biden administration broke federal law in doing so. Therefore, the policy must be reinstated immediately, according to a 6-3 decision ruling against the sitting President. So, less illegal immigrants will be staying in the lone star state as a direct result of the Supreme Court ruling.
In a statement, The Department of Homeland Security (DHS) said they "respectfully disagree with the district court's decision and regret that the Supreme Court declined to issue a stay." However, DHS has promised to comply with the Supreme Court ruling and force asylum seekers to remain in Mexico until a successful appeal is made.
In Texas, illegal immigration is becoming more prevalent. According to the BBC, "the number of migrants intercepted at the border had been steadily rising since April 2020, but since President Biden took charge in January, there has been a sharp increase." Also, July was the busiest month in 20 years for illegal immigrants crossing the southern border between Texas and Mexico. With almost 210,000 illegal immigrants arrested in July, it's clear that people are becoming more and more desperate to flee Central American countries for the safety of the United States.
Here's a video from KENS 5, one of the most prominent news sources in San Antonio:
While many Texans are celebrating the defeat of the Biden Administration in court, others are not so happy. There is nothing "improper, immoral, or wrong" about requesting asylum, according to Tami Goodlette, director of litigation at the Refugee and Immigrant Center for Education and Legal Services, a Texas-based organization that advocates for immigrants' rights. She continued to say the Supreme Court's decision "imposes even more suffering onto families who have come to the U.S. seeking safety and hope."
Meanwhile, the Governor of Texas, Greg Abbott, was delighted at the decision to reinstate the policy. "This halts Biden's skirting of immigration laws & will reduce the record number of migrants entering illegally," he said. Governor Abbott also praised the Texas National Guard for securing the southern border along the Rio Grande Valley and keeping local communities safe.
Do you think immigrants should have to remain in Mexico until their asylum case is approved? Or should they be allowed to stay in Texas? Leave a comment with your thoughts.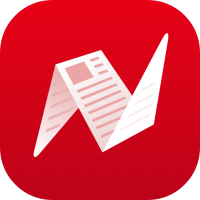 This is original content from NewsBreak's Creator Program. Join today to publish and share your own content. Please email Mattlillywhitenewsbreak@gmail.com for any corrections.