Over 55,000 people have passed away in Texas from Covid-19. Hospitals are on the verge of becoming overwhelmed. And unfortunately, that means doctors may soon have to choose who lives and who dies. How will they make that decision? By looking at your Covid-19 vaccination status to see if you deserve an ICU (intensive care unit) bed.
Top doctors in Dallas recently held an emergency discussion on contingency plans for a variety of worst-case scenarios. If hospitals run out of beds, medical staff may need to determine who gets an ICU bed and who will not. And since vaccinated people are more likely to survive a Covid-19 infection, it makes sense that doctors want to prioritize people with the highest odds of survival. Quoting Dallas Magazine:
"The overall goal is to save as many lives as possible. When a patient is so ill due to any cause that survival to hospital discharge is unlikely, it is not reasonable to allocate scarce life-sustaining resources to that patient. Such patients will be triaged to supportive palliative care or hospice care, allocating the scarce life-sustaining treatment to patients judged more likely to survive to discharge."
The proposal of prioritizing vaccinated patients remains a discussion, and no concrete plans have been laid out. However, if the situation in Texas worsens during the winter months, it may be something that doctors will have to consider.
Doctors in the Dallas area have stressed that if a non-vaccinated patient competes for an ICU bed with a vaccinated patient, they will not be automatically denied care. After all, other medical considerations, such as underlying illnesses and the chance that a patient would recover and leave the hospital, need to be considered. So, vaccination status would be one of several factors that doctors would have to consider.
The controversial suggestion of prioritizing vaccinated patients comes as dozens of Texas hospitals run out of ICU beds. Quoting CNBC: "Hospitals in Texas are suspending elective procedures and turning to 2,500 medical workers from other states to help combat a surge in Covid cases as increasingly younger and healthier patients who didn't get vaccinated against the virus crowd treatment floors."
What do you think about the proposal to prioritize vaccinated patients? Leave a comment with your thoughts. And if you think more people should read this article, share it on social media.
This article is for informational purposes only. It should not be considered medical advice. Please consult a doctor before making any decisions that could impact your health.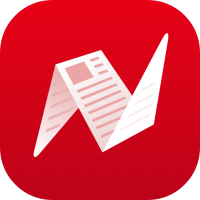 This is original content from NewsBreak's Creator Program. Join today to publish and share your own content.