Former President Donald Trump will be joined by Governor Greg Abbott at the border tomorrow in Weslaco, a town halfway between McAllen and Harligen.The meeting will provide an excellent opportunity to raise funds for the controversial border wall. Quoting an interview with the Governor on Fox News:
"We've seen so many people coming across the border who are harming Texans, and as governor, I cannot allow my fellow Texans to be harmed or endangered. We're going to arrest people and put them in jail for a long time, so they will know they're no longer going to be getting the Biden red carpet treatment."
Former President Donald Trump's policy of building a border wall between Mexico and the United States was popular while he was in office. And during both campaigns, he spoke of the "big, beautiful wall" between the two countries. After all, curbing the flow of illegal immigrants crossing the border is a very important topic amongst Republican voters. However, according to media reports, only 450 miles of "the big, beautiful wall" has been built so far, mainly in Arizona.
Texas received $460,000 in donations for the state's planned border wall over a week. Governor Abbott also announced that $250 million in state funds would be reallocated as a "down payment" for the border wall. Some of the remaining costs are being crowdfunded by local citizens. Quoting an interview Abbott did on the Ruthless podcast:
"When I do make the announcement later on this week, I will also be providing a link that you can click on and go to for everybody in the United States, or really everybody in the entire world, who wants to help Texas build the border wall, there will be a place on there where they can contribute."
It's worth noting that Trump was met with fierce opposition from private landowners who refused to allow the federal government to build on their property. However, Land Commissioner George P. Bush recently stated that he would grant emergency authorization to construct the wall on state lands, which total 591,595 surface acres along the border. Quoting his statement in a press release:
"Texans are tired of watching their border communities disregarded by the Biden Administration's 'look-the-other-way' approach to the ongoing crisis. The rate at which human traffickers, drug smugglers, and other criminals are entering Texas is alarming and unacceptable. This crisis is not localized to border communities. Texans across the state are severely impacted by the inaction from the federal government. I will do everything within my constitutional authority to bring an end to the lawlessness created by this administration."
Are you looking forward to Trump visiting Texas? Let me know your thoughts in the comment section below.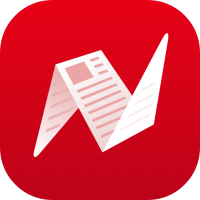 This is original content from NewsBreak's Creator Program. Join today to publish and share your own content.