We all know that politics in Texas can often involve heated arguments and passionate debate over specific issues. But this time, things are different. The Texas Democrats have declared political war on Gov. Greg Abbott, and nobody is backing down.
More than 60 House Democrats recently filed a petition with the Texas Supreme Court, arguing that Gov. Greg Abbott's veto of a budget provision financing the Legislature was unlawful. The lawsuit claims that Abbott's veto, which may result in nearly 2,000 legislative employees not being paid for two years, violates the Texas Constitution's separation-of-powers clauses. Chad Dunn, a lawyer for the Democrats said:
"If the governor is permitted to zero out the budget of the legislative branch until he gets what he wants, he similarly will be able to eliminate the budget of the judiciary until he gets what he wants. If we have learned anything of recent history, or for that matter, long history, it's that once that executive gets power, it will be forever used."
Abbott allegedly overstepped his executive authority and breached the state's separation of powers rule. So, the Democratic plaintiffs want the all-Republican court to declare Abbott's veto unconstitutional. But Renae Eze, the governor's press secretary, recently stated that the governor's veto rights are well-defined and unrestricted by the state constitution:
"The Democrats' claims about the governor's veto 'cancelling' the legislative branch are misleading and misguided. The Constitution protects the legislative branch, and as the Democrats well know, their positions, their powers and their salaries are protected by the Constitution. They can continue to legislate despite the veto."
The news comes just days before Donald Trump and Texas Governor Greg Abbott visit the Mexican border. Both have slammed Democratic Vice President Joe Biden for easing Trump's immigration policies at a time when the number of migrants crossing the border is at its highest monthly level in approximately two decades.
Trump's journey to the US-Mexico border will be his first since a visit to a portion of the border wall on January 12. In addition, his meeting with Governor Abbott might be a good PR move for Republicans in the run-up to the 2024 election.
Do you think the Democrats should lose the lawsuit? Let me know your thoughts in the comment section below.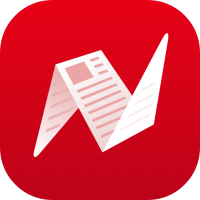 This is original content from NewsBreak's Creator Program. Join today to publish and share your own content.