Research published by CNBC shows that nationally, there are 10 million fewer jobs now than before the pandemic. Also, "It's estimated that 1 in 3 full-time workers have experienced a pay cut due to the pandemic this year and a similar percentage of unemployed have been out of work for six months or longer."
Meanwhile, in Texas, 1.4 million Texans lost their jobs due to the pandemic in March and April 2020. Although the job market has partially recovered, it's certainly not back to normal. And unfortunately, that means many Texans are struggling to survive and looking for jobs. Because unless they can find work, it'll obviously be difficult to put food on the table and a roof over their head.
Justin Chester is just one of the millions of people struggling to find work during these difficult times. According to media reports, he's been handing out resumes in the streets of Texarkana, hoping to find a job that pays at least $15 per hour. "I need a job. I shoot out resumes during the night, during the early morning hours. And I'm not getting any responses." 
To make matters worse, unemployed Texans will lose an additional $300 in weekly payouts beginning this weekend. The reason? Governor Greg Abbott declared that the state will forego federal unemployment benefits for COVID-19. Quoting the Governor:
"The biggest challenge that I hear from employers is that Texas is open 100%, employers are trying to hire. However, restaurants and stores and other types of businesses aren't able to open up as much as they want to because they cannot gain access to the employees they need to open up."
Many around the great state of Texas are struggling to find work. Even more people live paycheck to paycheck and thus, can't afford the basic necessities of life. Therefore, some people argue that unemployment benefits should have continued for longer to help more Texans get back on their feet.
But what do you think about the job situation in Texas? Let me know your thoughts in the comments section below.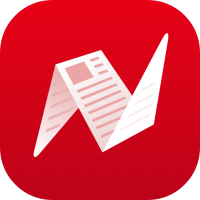 This is original content from NewsBreak's Creator Program. Join today to publish and share your own content.