On January 6, rioters rushed into the United States Capitol, smashing windows, ramming up stairwells, and sending legislators and law police fleeing for their lives. The massive influx of demonstrators into the Capitol that day presented federal officials with an equally daunting task: identifying and prosecuting those involved.
Attorney General Merrick Garland announced that over 500 people have been detained due to the horrifying incident. Quoting Garland: 
"I assure the American people that the Department of Justice will continue to follow the facts in this case and charge what the evidence supports to hold all January 6 perpetrators accountable."
It's also worth mentioning that the Director Christopher Wray of the FBI recently stated that the law enforcement agency is working on "more investigations," including several serious charges against those involved. 
Following an inquiry into the matter, Lieutenant Roxanne Mathai of the Bexar County Sheriff's Office in San Antonio was dismissed after she made several Facebook posts celebrating her role in the January 6 Capitol insurgency. Despite the investigation lasting several months, she has not been prosecuted criminally, according to media sources. 
Her Facebook posts have drawn controversy and criticism from those on both the left and right of the political spectrum. She posted a photo of herself at the riot wearing a red, white, and blue mask and draped in a flag supporting President Donald Trump. "This is Trump Nation," she stated in another Instagram post amid red, white, and blue hearts. "This was, without a doubt, the best day of my life."
Mathai stated that she was hundreds of feet behind the rioters and was unaware of the violent events during the Capitol Riot. And according to her lawyer, Hector Cortes, her claims of entering the Capitol were nothing more than false boasting. Despite the argument from her lawyer, Mathai has officially been dismissed from her position in the police department.
Do you think she deserved to be fired from the police department in San Antonio? Let me know your thoughts in the comment section below.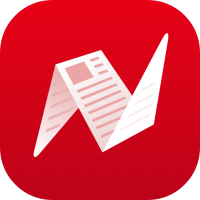 This is original content from NewsBreak's Creator Program. Join today to publish and share your own content.