Many people around Texas desperately want the Covid-19 pandemic to be over. But unfortunately, it seems like the virus may continue to spread around the state (and the rest of the country) for a very long time. After all, Dr. Fauci recently warned that the Delta (Indian) variant poses the "greatest threat" to American efforts to end the pandemic. 
During an interview on NBC, he talked about how the variant went from a tiny percentage of cases in the UK to the predominant variant in a matter of weeks. And unfortunately, he's worried the same situation could happen in Texas and every other state around the country. 
Fauci also noted that the Delta variant has a two-week doubling period and presently accounts for 20% of newly confirmed infections in the United States. "So you would expect, just the doubling time, you know, in several weeks to a month or so it's going to be quite dominant, that's the sobering news."
According to KXAN Austin, "The Delta variant of COVID-19 is on track to take over as the dominant variant in Texas by the end of summer." After all, early research suggests that it can infect partially vaccinated people and cause severe disease in those who haven't received a single dose of a Covid-19 vaccine.
Even the experts are concerned. The delta variant, which was originally found in India, is particularly worrying, according to Dr. James Cutrell, an infectious-disease specialist at UTSW, since it is highly transmissible: "I predict that in the next two to four weeks, the delta variant will become the dominant one that we're seeing here in North Texas."
There have been reports that the delta variant produces more severe symptoms in some people, according to health experts, but additional research is needed to validate those findings. Nonetheless, there are indications that the delta strain may cause symptoms that are different from other variants of Covid-19. For example, the BBC reports that "a headache, sore throat, and runny nose now the most commonly reported."
Are you concerned about the Delta variant of Covid-19? Let me know your thoughts in the comment section below.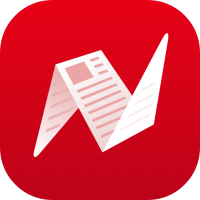 This is original content from NewsBreak's Creator Program. Join today to publish and share your own content.