Texas Parks and Wildlife recently warned of a fatal "brain-eating disease" currently spreading in deer breeding facilities across the state. And right now, officials are trying to contain the outbreak before it spreads even further. Quoting the Houston Chronicle:
"Deer breeding facilities connected to six facilities with positive cases, which includes 264 trace sites, are already under movement restrictions and testing requirements."
Named Chronic Wasting Disease, the Centers for Disease Control and Prevention states that it's "a progressive, fatal disease that affects the brain, spinal cord, and many other tissues of farmed and free-ranging deer, elk, and moose." It's also worth noting that the disease is fatal for animals and has an incubation period of approximately one year. Symptoms typically include:
drastic weight loss (wasting)
stumbling
lack of coordination
listlessness
drooling
excessive thirst or urination
drooping ears
lack of fear of people
So, why does all of this matter? The emergence of Chronic Wasting Disease amongst Texan deer could cause havoc on the deer breeding industry, contributing over $1.6 billion to the state's economy every year. And since there are several million hunters throughout the state, the disease could make it challenging for people to hunt deer for food in the wild. Quoting the CDC:
"Hunters must consider many factors when determining whether to eat meat from deer and elk harvested from areas with CWD, including the level of risk they are willing to accept. Hunters harvesting wild deer and elk from areas with reported CWD should check state wildlife and public health guidance to see whether testing of animals is recommended or required in a given state or region. In areas where CWD is known to be present, CDC recommends that hunters strongly consider having those animals tested before eating the meat."
It's important to remember that there have been no confirmed cases of CWD in people. However, the CDC is concerned that Chronic Wasting Disease could infect other primates, like monkeys. And thus, there is a potential risk for people if infected animals were to ever enter the human food chain.
Do you care about the outbreak of CWD amongst deer in the state of Texas? Let me know your thoughts in the comment section below.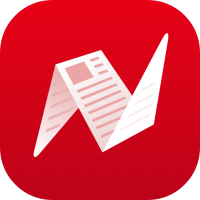 This is original content from NewsBreak's Creator Program. Join today to publish and share your own content.