As Florida Governor Ron DeSantis considers a presidential bid in 2024, he has topped Donald Trump with a 74 percent GOP popularity rating. DeSantis was narrowly ahead of the former president in a survey of Republican voters, with 71% of those polled supporting him.
DeSantis is fast gaining popularity among conservatives who want a moderate Republican in the White House. He also has a strong relationship with Donald Trump and secured the former President's backing during his campaign for governor.
Many have constantly admired Ron DeSantis' leadership throughout the pandemic, which drew constant criticism from the media and many on the left for refusing to implement a lockdown in the state of Florida. Plus, his latest attempt to regulate the wild-west of social media has made him a serious contender for a future presidential bid.
70% of citizens in the state approve of DeSantis' handling of COVID-19 vaccination distribution policies. It's also worth mentioning that his vaccination distribution was endorsed by 48 percent of Democrats, 92 percent of Republicans, and 74% of independents.
Many people think he did a positive job in managing the Covid-19 pandemic within the state of Florida. After all, the laissez-faire approach to restrictions enabled the majority of the economy to stay open, while many other states suffered disastrous consequences. Quoting an article published by Bloomberg:
"As the country tries to recover from the pandemic, psychologically as well as economically, Florida is way ahead of just about every other state in the U.S. As of March, its unemployment rate was 4.7%, compared with New York's 8.5% and California's 8.3%. The Census Bureau reports that more than 250,000 people moved to Florida last year, second only to Texas."
With all of that in mind, a question urgently needs to be asked. Is DeSantis the best governor in the country? In the opinion of myself and many others, the answer is yes. But what do you think? Let me know your thoughts in the comment section below.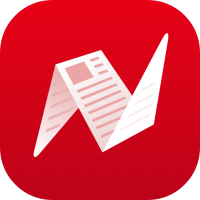 This is original content from NewsBreak's Creator Program. Join today to publish and share your own content.