I grew up in a relatively poor working-class family. We managed to put food on the table and keep a roof over our heads. But almost every day while growing up, I complained that we didn't have enough.
In hindsight, my perspective was flawed. After all, I spent so much time comparing my situation to people in western nations that I completely forgot about how fortunate I was compared to the rest of the world.
If You Live In Texas, Someone Would Happily Trade Places With You.
It's the reason why one million people immigrate to the United States every year. Plus, a large percentage of them move to Texas. Many people consider it to be a land of freedom and opportunity. After all, the state is built on the idea that anyone can become successful if they they consistently work hard towards a better future. Quoting Investopedia:
"The American dream is the belief that anyone, regardless of where they were born or what class they were born into, can attain their own version of success in a society in which upward mobility is possible for everyone. The American dream is believed to be achieved through sacrifice, risk-taking, and hard work, rather than by chance."
Data published by UNESCO shows that approximately 264 million children around the world don't go to school. 759 million adults are illiterate. And many people don't have a passport that enables them to visit a lot of countries.
For comparison, the US literacy rate is approximately 99%. Plus, living in Texas and owning an American passport will get you into 187 countries without needing to spend time and money applying for a visa at an embassy. 
Also, homosexuality is legally punishable by death in thirteen countries around the world. But in Texas, diversity and LGBT rights are wholeheartedly embraced. As Kenya Evelyn writes in The Guardian:
"Polling released confirmed that more Americans than ever before identify as lesbian, gay, bisexual, transgender, or queer. The number of Americans who self-identify this way increased by 60% between 2012 and 2020, according to Gallup. Researchers say the findings are partly due to an emerging generation of young people who have chosen to live openly with an identity other than heterosexual."
I love to criticize the rich and powerful. So as you can imagine, those facts took me a long time to accept. But once I recognized them as true, it became much easier to realize how fortunate I am to live in the western world.
Living In Texas Is Absolutely Incredible.
Texas has some flaws. In my opinion, there should be a living wage and some form of universal basic income (as long as there's a sustainable way to afford it). After all, many people around the country can't afford to provide for their families.
Sure, we could spend several hours discussing and debating the many legitimate problems that plague Texan society. But in comparison to the issues faced by billions of people worldwide, the problems in Texas (and several other states) are tiny.
Take free speech as an example since it's protected under the first amendment. As an American citizen living in Texas, you have the right to peacefully protest, say what's on your mind, and petition the government for a redress of grievances. But in many other countries, criticizing the government can land you in jail or even sentenced to death.
It's also worth mentioning that the American middle class is incredibly wealthy by international standards (especially in Texas). According to data published by The World Bank, approximately 50% of the human population lives on less than six dollars per day. And since the vast majority of the world earns a tiny salary, you only need an income of $34,000 to make it into the top one percent.
It doesn't matter if you live in a trailer park or a penthouse apartment in Houston. As long as you live in Texas, I can guarantee that someone from a less fortunate position would happily trade places with you.
If you wish to be gay, straight, bisexual, or trans in the great state of Texas, you can. Similarly, if you want to pursue a career in engineering, medicine, or music, there are loads of academic institutions that will help you to achieve your dream.
Look, it would be stupid for me to say that Texas is a perfect state. It's not. However, living in the United States certainly gives you access to way more opportunities than the vast majority of humanity. And if that's not something to be grateful for, I don't know what is.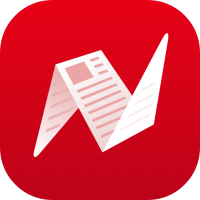 This is original content from NewsBreak's Creator Program. If you want to make money online, Join today to publish and share your own content.