It's no secret that many people in Idaho want to defund the police. After all, protests have frequently occurred over the past few months, with many people calling for the police department's budget to be reduced.
But is defunding the Boise police really a good idea? This article aims to explore both sides of the argument for defunding the police in Boise (or not). 
Here's Why Some People Want The Boise Police Defunded
According to CNBC, "Some activists want to see police departments completely dismantled. Others ask that some of police departments' ever-increasing budgets be diverted to other under-funded social services, like education, mental health services, and housing. Everyone calling for defunding the police, though, is advocating for a reimagining of what policing and public safety could be."
Basically, many people want to reduce the odds of people getting unnecessarily injured by police. For example, some people argue that an officer doesn't need to show up to a non-violent crime with guns, riot shields, or other equipment that could escalate tensions.
Here's Why Some People Want More Police Funding
Research published by USA Today shows that defunding the police could be an extremely bad idea with loads of unintended consequences. Quoting the article: "When police command staff are presented with a reduced budget, the decision-making is simple. They will not reduce expenses for personnel and equipment. They will cut the costs of the many programs police departments provide that are outside of day-to-day law enforcement."
It continues to say, "There are offerings like cadet and Explorer programs, which bring together young people and police in community service and personal development. These are avenues for building the police department of tomorrow."
What's Happening Right Now In The City Of Boise
The Boise City Council voted 4 to 2 in late July 2020 to move forward with budget plans for 2021. The budget also includes an additional $1.2 million for the Boise Police Department's over $70 million budget. Or, put another way, the city of Boise isn't moving to reduce the police budget anytime soon.
But what do you think? Should Boise defund the police? Let me know your thoughts in the comment section below.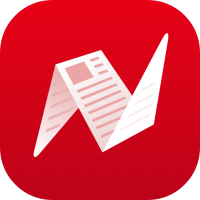 This is original content from NewsBreak's Creator Program. Join today to publish and share your own content.