After the craziness of the past few years, many more people will inevitably come to America in search of a better life. Perhaps their country has been destroyed by war. Or maybe, they no longer feel safe due to violent crime and want to live in the US (where it's much safer).
This article will discuss the benefits of welcoming refugees, the arguments against it, and the current plan for the city of Portland.
Why Some People Want More Refugees
The refugee admissions ceiling in the United States has traditionally been set in line with worldwide humanitarian needs and US strategic objectives. Yet, people are leaving war-torn nations in unprecedented numbers all across the world. Every day in 2019, an average of 24,000 individuals were forced to abandon their homes.
26 million of these people are refugees, which means they've had to cross an international boundary searching for protection. As hostilities in Syria, Iraq, Afghanistan, Yemen, and northeast Nigeria worsen, the refugee crisis appears to have no end in sight. In addition, millions have been put at risk by violence and instability in Venezuela and gang violence in Honduras, El Salvador, and Guatemala.
In times of crisis, presidents from both political parties have guaranteed that America will always lead the way. They've backed immigrants seeking asylum in the United States and understood that refugee resettlement exemplifies the finest of America's values: the right to fair treatment, dedication to nondiscrimination, and a devotion to human decency.
Why Some People Don't Want More Refugees
In many rich nations where refugees have sought asylum or been relocated, anti-immigrant political movements are rising. Several interconnected factors are at work: One is a (primarily false) widespread impression that nations have lost control of their borders, especially in areas where many Muslim refugees have exaggerated terrorism concerns.
Anti-immigrant movements typically rail against what they view as outsiders battling for employment and relying on the welfare system at the cost of local Americans. Ideologues on the far-right advocate for ethnonational governments. On the far left, some wish to embrace anybody and everyone, causing national security concerns from worried locals.
The Current Picture In Portland
Portland has one of Oregon's most diverse immigrant and refugee populations. According to data published by the New American Economy, immigrants account for 13.5 percent of the city's population, compared to almost 10% statewide.
Immigrants and refugees are significant contributions to Portland's economy, culture, and society. Simultaneously, immigrant labor in critical industries plays a massive role in keeping Portland running. For example, immigrants account for more than 21.1 percent of all restaurant and foodservice employees and 20.1 percent of all transportation and warehouse employees in the city.
What do you think? Should Portland welcome more refugees? Let me know your thoughts in the comment section below.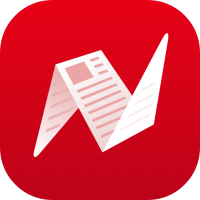 Please email Mattlillywhitenewsbreak@gmail.com for any corrections.