During the last few months, local police forces have come under increasing pressure from citizens and activist groups. After all, protests have erupted around the city of Portland, calling for a reduction of police presence on the streets.
This article aims to explore both sides of the argument for defunding the police in Portland (or not). 
Here's Why Some People Want The Portland Police Defunded
Many people who advocate for defunding the police typically imply diverting funds from law enforcement to other measures to improve public safety. They want social workers to respond to non-crime emergency calls instead of cops and more money to go to community-based crime prevention initiatives. In essence, they want to remove cops from schools and military equipment from law enforcement agencies. 
According to Patrisse Cullors, co-founder of the Black Lives Matter movement, defunding the police involves reallocating cash to assist people and services in disadvantaged areas. In an interview with WBUR, Boston's public radio station, Cullors stated that defunding the police "means that we are reducing the ability for law enforcement to have resources that harm our communities. It's about reinvesting those dollars into black communities, communities that have been deeply divested from."
Here's Why Some People Want More Police Funding
Police officers are often the earliest responders to a wide range of severe criminal incidents. If we remove or defund the police, crime will not go away. Plus, if the police are underfunded or understaffed, there will obviously be delays in responding to 911 calls and fewer officers on the streets in the city of Portland.
The poor and underprivileged will be the ones who suffer the most if we cut police funding in Portland. Delays in police response and a lack of police capability will heighten crime, make victims powerless, and wreak havoc on poor communities across Oregon.
The Overall Consensus In The City Of Portland
According to a recent poll by Oregon Live, the "vast majority of Portlanders and those living in the metro area reject the call to diminish police presence in the city. Three-fourths of Portland-area residents say they do not want to see police in the city dip below its current levels, with a plurality supporting an increase in cops."
But what do you think? Should the city of Portland defund the police? Let me know your thoughts in the comment section below.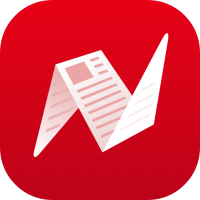 Please email Mattlillywhitenewsbreak@gmail.com for any corrections.