I've lived in the pacific northwest for quite a long time. And since we're so close to the ocean, climate change is something that's been on my mind since I was a little boy. And contrary to what some people might say, my fears for the future are not unjustified.
Data published by the Government of Seattle shows that the city "will experience 10 inches of sea-level rise by 2050, and 28 inches by 2100, and 47 inches by 2150. While chronic inundation is a concern, sea-level rise impacts will first be noticed episodically with more frequent tidal flooding events." It's also worth mentioning that the summers in Seattle are going to get much warmer. After all, state officials believe that the city could experience more than two weeks of 90 degrees (F) days likely each summer. 
Sure, the wildfires might be terrible right now. However, many models predict that they're about to get much worse. Quoting an article published by the Seattle times: 
"Climate change, like an increase in warmer days, hit the region's most vulnerable populations hard. Neighborhoods with fewer parks, greenbelts, and trees often become heat islands where the temperature is greater than surrounding areas. Heat and smoke limit the time children stay outside and make more people susceptible to asthma. The lack of air conditioning in Western Washington makes it more difficult for people, such as the elderly, who need relief the most."
Here's a video which explains the impact of climate change on coastal cities (such as Seattle):
The planet is warming at a rapid rate. The state of Washington is extremely vulnerable to the effects of wildfires, flooding, and many other negative events associated with climate change. You don't need to be a genius to recognize that's not an extremely bright future. And unless we do something about it, the effects of climate change are inevitably going to get much worse over the coming decades.
Do you think the city of Seattle should do more to combat climate change? Or should we stand back and watch the world burn? Let me know your thoughts in the comments.
Follow me to see more articles like this.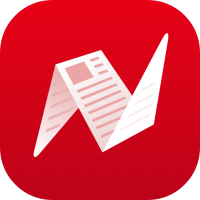 ...