It's no secret that homelessness is a societal issue that affects many cities in the Puget Sound area. If you take a walk down the streets of downtown Seattle, you'll frequently notice many people sitting on the streets or putting up tents in nearby parks. Although there are many underlying factors, unfortunate circumstances such as illness, job loss, or the need to flee domestic abuse will rapidly push people into homelessness.
Drug poisoning remains the leading cause of death for homeless people. More people in King County go to rehab with heroin than with alcohol. In the county, more than 3,600 patients received methadone care. Still, due to a lack of treatment availability, more than 150 people are placed on a waiting list every day. In terms of psychiatric beds per capita, Washington State ranks 47th in the nation. That sucks.
What's even worse is that the supply of affordable housing and increasing rents have not kept up with the significant amount of demand. Rents have risen by 57 percent in the last six years. And according to a survey, 47 percent of renters in the Seattle metro area are "housing expense burdened," which means they pay more than 30% of their income on rent alone.
Furthermore, people of color make up a relatively large percentage of homeless, further exacerbating racial inequality and injustice. But often, these issues are policy-driven instead of actions that the people of Seattle consciously make. For example, people of color in Seattle tend to have lower educational achievement, life expectancy, and access to affordable housing.
But what do you think? Are there too many homeless people in Seattle? And if so, do you have any solutions to reduce the number of people living on the streets? Let me know your response in the comments.
Follow me to see more articles like this.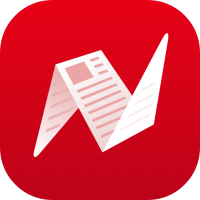 ...