Dr. Fauci is undoubtedly one of the most prominent figures in the United States right now. He guided us through the dark days of the Covid-19 pandemic and inspired millions of Americans to get vaccinated. In the eyes of many, he's one of the country's finest public servants.
But what many people don't know is that Dr. Anthony Fauci loves reading. So, after reading some of his interesting book recommendations, I've decided to share my favorites. Here they are:
Saving Gotham by Tom Farley
I genuinely wasn't expecting to love this book as much as I did. After all, it's pretty different from the type of stuff I'd usually read. However, it was absolutely brilliant and worth the time & money I spent on it.
Saving Gotham is the true story behind one of the most successful public health initiatives in American history. It's about a doctor named Thomas Frieden who became the health commissioner of New York City. Quoting an article about the book that published by The New York Times:
"The book's most interesting section recounts a multiyear campaign to bring down New York's smoking rate through a series of antismoking TV ads. In 2006, the data-obsessed Frieden noted a sudden decline in the smoking rate among Hispanic men. It was thanks to the "Ronaldo" ad, which depicted a Hispanic cancer patient named Ronaldo Martinez deflecting water from his tracheotomy as he showered and saying, "Nothing will ever be the same again" in a computer-generated monotone. "Dying," Farley writes, "wasn't frightening." Suffering was what moved the needle: pictures of blackened lungs, gangrenous toes, fat-clogged arteries, and a neck tumor the size of a tennis ball."
He prohibited smoking in bars, capped the size of sodas, and did many other things to improve people's health. And although his plans drew a lot of criticism, they were incredibly successful. By 2011, 450,000 stopped smoking, childhood obesity rates were dropping, and the average life expectancy began growing.
Natural by Alan Levinovitz
I'll be totally honest with you. This book was a lot more interesting than I expected. In fact, I enjoyed it so much that I read it in less than two days. Also, there were times when I struggled to put it down because it was so damn good.
In the book, Alan Levinovitz writes about the unsustainable ways that many people live their lives. He also discusses the cultural obsession with organic products and the fact that "natural" doesn't necessarily mean good. Quoting a summary by the Publisher, Penguin Random House:
"Readers embark on an epic journey, from Peruvian rainforests to the backcountry in Yellowstone Park, from a "natural" bodybuilding competition to a "natural" cancer-curing clinic. The result is an essential new perspective that shatters faith in Nature's goodness and points to a better alternative. We can love nature without worshipping it, and we can work toward a better world with humility and dialogue rather than taboos and zealotry."
Natural is an excellent read for anyone who wants to cultivate a healthy and sustainable mind, body, and soul.
The LoFrisco Family Cookbook by Anthony F. LoFrisco
I recently learned that I have something in common with Dr. Anthony Fauci. We're both massive lovers of Italian food and enjoy cooking tasty dishes in the kitchen.
The LoFrisco Family Cookbook is written by the child of Sicilian immigrants and provides the recipes that his family used to recreate traditional Italian meals while living in Brooklyn.
The book has loads of amazing and tasty recipes that are easy to follow. Plus, it also has a few stories about LoFrisco's Italian family and their incredible passion for cooking. Here's a review of the book from Carlo Wolf, the chef of a Michelin Starred restaurant:
"The marvelous recipes in the LoFrisco family cookbook came to life for me when I savored the rich, tasteful, and lovely cacio e pepe, meatballs, and croquembouche from the book's recipes. The dishes, whose ingredients were aromatic and fresh, were delicious. I highly recommend this book."
A beautiful story accompanies every single recipe. So as you practice cooking each dish, you'll feel even more inspired by the journey of Anthony F. LoFrisco's family.
Dr. Fauci enjoyed reading the above books. And if you enjoy reading about health and medical science, you'll probably enjoy every single one. So what are you waiting for?
Start now.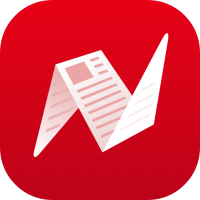 Bluerasberry, CC BY-SA 4.0 <https://creativecommons.org/licenses/by-sa/4.0>, via Wikimedia Commons