A few years ago, I genuinely believed my bad habits weren't having a negative impact on my income. "It'll be fine," is something I frequently told myself. After all, I had the mindset that things would work themselves out and that I'd eventually find a way to overcome financial adversity.
But I've since learned that I was totally wrong. My laziness, combined with a terrible work ethic, quickly resulted in a diminishing bank account. And as a result, it became incredibly difficult to pay my bills.
One day, I looked in the mirror and told myself that I had enough. I recognized the only way to improve my finances was by adjusting my actions. And sure enough, my income increased once I gave up the following bad habits that held me back from a better life.
1. Justifying A Poor Work Ethic
According to an article published by Forbes, "You may not have had the benefit of an advanced degree, certification or even a key experience, but you can control how hard you work, the level of creativity you use to solve problems and how hard you work to achieve a goal. In so many ways, you hold the key to your success."
I used to find justifications for my poor work ethic all the time. "I don't feel like it" was my favorite. But as a result of this bad habit, I rarely put in the necessary work to achieve my desired level of success as a full-time writer.
But one day, I told myself that enough was enough. So, I became a lot more disciplined by writing a new article every morning. And sure enough, showing up consistently every day to write something new enabled me to create a massive portfolio of work over time.
It's no secret that hard work and perseverance are key ingredients for success. And although you may not become extremely rich, removing justifications for a poor work ethic is certainly an excellent way to increase job performance, and potentially, your income.
2. Making Excuses To Avoid Human Interaction
Research published by Forbes shows that "Even a simple interaction with one person can transform a year-long research work and result in a breakthrough. Likeminded people that have been able to share ideas have strongly developed their intellect to foster growth in their career path and unleash the creative talent in them."
I used to hate networking and meeting new people. I thought I could become successful without the help of anyone else. So, I frequently refused to go on Zoom calls or have a business meeting over coffee. However, this strategy often made it difficult to build long-lasting professional relationships.
Since I started talking to other writers and content creators, my income has massively increased. After all, we're sharing tips & tricks to help each other get more views and become highly successful in the algorithm.
3. Refusing To Recognize The Importance Of Sleep
According to research published by The Sleep Foundation, "When you have appropriate quantity and quality sleep, you awake feeling refreshed and energized. During sleep, your brain creates and maintains pathways that are critical for memory formation and retention. These processes help enhance learning and problem-solving skills, which are essential for top performance in the workplace."
For a long time, I thought sleep was a waste of time. I told myself that I needed to stay productive and work until the early hours of the morning. But consequently, not getting a sufficient amount of sleep made it extremely difficult to concentrate as I was always tired during the day.
But since I started getting eight hours of sleep per night, I've found it much easier to focus on my work. And thus, I'm able to make a lot more money due to an increased level of productivity.
If you want to increase your income, consider doing the same. Recognize the importance of sleep by making sure you get a reasonable amount each night. For most people, it's 7–9 hours. The impact it could have on your ability to earn a higher salary is profound.
Since I gave up the above bad habits, I've found it much easier to increase my income and make a lot more money in my career. So if you want to do the same, consider removing them from your life, as well.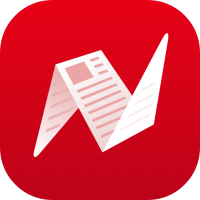 Photo via Pixabay