Mango is one of the best fruits in the entire world.
According to research published by Healthline, "this fruit is not only delicious but also boasts an impressive nutritional profile. In fact, studies link mango and its nutrients to health benefits, such as improved immunity, digestive health, and eyesight, as well as a lower risk of certain cancers."
It's also incredibly cheap to purchase at the grocery store. For example, you can get an entire Mango from Walmart for just 58 cents. That's much less than what you'd have to pay for candy, chocolate, or any other type of snack.
So, here are six fun mango recipes that you can enjoy. Each of them helped me to eat a lot more mango and fresh fruit every day. Hopefully, they will do the same for you, too.
1) Mango fried rice
I love this recipe as it's extremely quick and easy to make. Put some diced mango into a frying pan and saute for three minutes until caramelized.
Add some rice, and cook until the ingredients are heated through. Serve with green onions and peppers if desired.
2) Mango smoothie
Dice up some mango and freeze it. Alternatively, you can purchase some frozen mango chunks from the grocery store.
Be sure to include two teaspoons of Greek yogurt and half a cup of mango juice. Blend until the smoothie reaches your desired consistency.
3) Mango iced tea
Bring the water to a boil. Add the tea bags and steep for approximately four minutes until the drink has reached your desired strength.
Pour in some mango nectar and refrigerate for 1–2 hours. Finally, serve the liquid in your favorite mug and enjoy a refreshing mango iced tea.
4) Mango salad
This is perfect for summer. Cut some mango into slices or cubes. Also, grab some tomatoes, spinach, lettuce, onion, pepper, and anything else you may want to include in your salad.
In a separate bowl, whisk vinegar, lemon juice, and a little bit of salt and pepper. Add the liquid to the salad items, and toss until coated.
5) Mango pancakes
Grab a bowl and mix flour, salt, and baking powder together. In a separate bowl, combine milk, mango puree, and eggs. Melt 0.8 ounces of butter and add to the mango bowl. Stir thoroughly. Combine the two bowls, and gently fold until the batter is smooth with no lumps.
Warm a frying pan over a medium-low burn. Remember that one tablespoon of batter will produce one pancake. Cook for several minutes until bubbles appear on the top of the pancake. Then, flip until both sides are evenly cooked.
Serve with the toppings of your choice (my personal favorites are maple syrup and strawberries).
6) Mango cupcakes
This is great to make if you're looking for a low-stress activity that the entire family can enjoy.
Preheat your oven to 350F. Also, be sure to line a 12-cup muffin pan with paper liners. Then, in a mixing bowl, combine salt, flour, and baking powder with a whisk.
In another bowl, beat the butter until creamy, add some sugar, and continue to beat for 2–3 minutes. Make sure your mixer is on a low setting. Beat in the vanilla. Eggs should be added one at a time. Finally, add the mango nectar and combine the two bowls together.
Once the batter is smooth, divide it evenly amongst the 12 muffin cups. Then, bake in the oven until they are fully cooked. Cool in the pan for approximately 10 minutes before transferring to a wire rack.
Mango is cheap, delicious, and extremely nutritious. So whenever you visit the grocery store, consider buying some mango and trying one of the above recipes.
And if you also happen to enjoy some mango madness in the kitchen, be sure to let me know some of your favorite recipes. I could always use some new and innovative ideas for meals.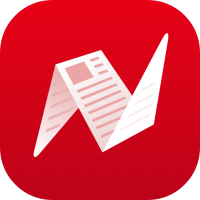 Photo via Pexels