Most people have told me that they prefer to pay for the entire meal on the first date. However, I have developed a different approach.
I'm not the type of guy who enjoys spending $230 on a dinner date and a bottle of wine. Neither do I relish the concept of having to pay for everything in a relationship.
I understand that many people will disagree with my point of view throughout this story. But in the grand scheme of things, this is just the way I have acted during relationships; It is merely one man's opinion.
The Typical Scenario
If you're reading this article, you've probably had several dates that have led to disaster or a beautiful romance.
You walk into the restaurant, order a beautiful meal, and create a strong bond over the meaningful conversations throughout the evening.
However, when the check arrives, there is often a prolonged standoff to see who will pull out their credit card first. From my experience, this moment can be extremely awkward.
According to a study by California State University published in Scientific American, "men cover dating expenses most of the time, as reported by 84 percent of men and 58 percent of women. 64 percent of men expect their partner to chip in, which is unfortunate for the 44 percent of women who are bothered when a man expects them to pay their share."
Deep down, many men often complain that it's unfair, and can make the beautiful pursuit of finding a romantic partner extremely expensive.
You see, the allure of dating is so mystical, yet it can financially drain our pockets to a point which we are unable to continue pursuing romance.
So what can be done?
A Better Way Forward
I have discovered that a more straightforward solution to the impasse is to split it 50/50 — no questions asked.
For example, a few months ago, while in New Zealand, I went to a cute Italian restaurant with someone I'd met just a few days earlier. The pizza was amazing, and the drinks were fantastic.
Upon the check arriving at the table, she looked down, smiled at me, and offered to pay half of the total cost. I was delighted.
Don't get me wrong — I have a lot of empathy for people who offer to pay the entire bill. I respect them a lot. It's their choice, and I'm happy for them.
However, the fact remains that societal norms are shifting, and women shouldn't be reliant on their partner to cover a check.
Final Thoughts
I am a firm believer that communication is vital to a healthy relationship. After all, It's one of the most paramount qualities of a bond between two people.
However, it's essential to realize that developing a healthy level of trust is vital to the success of a relationship.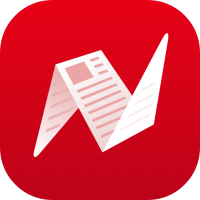 Photo via Pexels