Cuddling Increases Intimacy In Your Relationship.
It's no secret that cuddling can help to create a stronger bond between two people.
According to a study published by The University of Toronto, the activities couples partake in after sex can be highly influential when trying to improve their relationship. Quoting the article:
"The afterglow of post-sex affection proved to be long-lasting for couples, with participants reporting higher levels of satisfaction with their sex lives and relationships."
So if you're looking to increase the level of intimacy in the bedroom, cuddling more frequently is a great way to start.
Cuddling Strengthens Your Immune System.
I believe that cuddling up to my partner is a much better alternative than having a blocked nose and many other annoying symptoms of a typical cold virus.
Research published by Carnegie Mellon University showed that people who hugged others more frequently were less likely to catch a cold than those who didn't participate in regular cuddles.
Nobody likes to be sick. So if you're looking for ways to reduce your chances of catching the flu this winter, cuddling up to your partner could help to fight off a virus.
Cuddling Reduces Your Level Of Stress.
Research shows that the average person spends approximately 90,000 hours at work during their lifetime. So after a long day at your job, it shouldn't be a surprise that coming home to cuddle your partner is hugely beneficial to your health.
Cuddling releases a hormone called oxytocin, which creates a reduction in blood pressure and stress levels.
So whenever you find yourself feeling stressed out during the day, taking a few minutes to cuddle with your partner will likely help to ease the tension within your body.
I'll leave you with a quote from Helen Keller, who beautifully speaks about the importance of maintaining a strong relationship with your partner:
"The best and most beautiful things in this world cannot be seen or even heard, but must be felt with the heart."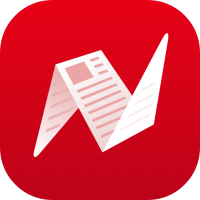 Photo via Pexels