For the longest time, climate change was something that kept me awake at night as I tried to imagine the devastating impact it would have on our planet.
Climate refugees, cities going underwater, and parts of the United States becoming uninhabitable are just a few of the many issues that we will have to face over the coming decades.
The unfortunate reality is that we are living on a planet full of questions. We do not know when cities such as Dubai & Miami will become uninhabitable due to extreme heat & coastal flooding around the globe.
Neither do we know if countries will meet their climate targets due to a lack of prioritization & leadership from their governments.
Sure, many countries say that they are doing everything possible to reduce the effects of climate change. For example, the UK government is committing to cut greenhouse emissions to zero by 2050.
But with climate change already having destructive effects across the globe, I fear that by then, it will be too late.
I'm worried that future generations will look back negatively on this moment in history. They will see homes flooded by rising sea levels, cities reduced to rubble by hurricanes, and innocent children will question why toxic air pollution killed their mom.
We will have to face difficult questions from our children about our reasoning for wiping out billions of animals across the globe.
We will have to answer why we destroyed entire rainforests in the name of industrial activity & financial greed.
But many of us will have no answer to their questions. Instead, we'll look at our families with regret, and say that we're sorry for stealing their future.
Although the picture that I'm painting is bleak, it is the reality that many of us shall face if we don't start doing more to combat the global effects of climate change. In the words of David Attenborough:
"If we don't take action, the collapse of our civilizations and the extinction of much of the natural world is on the horizon."
But if we work together to reduce the global effects of climate change, the earth will undoubtedly have a very different future in the decades to come.
If you want to reduce your impact on the planet, buying electric cars and cycling to work is certainly a good place to start. But significant change will only happen when governments begin introducing taxes on carbon emissions, and use more renewable energy sources such as solar or nuclear power.
Until then, we can only pray that the effects of climate change won't be as harmful as the forecast currently predicts. Because if we aren't willing to do what it takes, and work as a global community to fight the global effects of climate change, who will?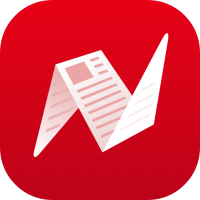 Photo via Pexels