Stop Focusing On Perfection.
Every single one of us wants to publish our best work and be viewed as a great writer. But if you're continually waiting until each article is perfect, you're not going to be making any progress due to a lack of momentum.
The uncomfortable truth is that writing is subjective, and it's inevitable that some people will dislike what you write. For example, William Shakespeare is widely considered to be one of the best writers of all time. Still, there are some people who hate his work with a passion.
So instead of focusing on everybody else's opinion, take a moment to consider what you can do to improve each article & become a better writer each day.
Because as long as you're making consistent progress throughout your career, the power of compound interest will enable your writing ability to exponentially improve over time.
Write Everywhere You Can.
There are going to be moments in the future when you're unable to write in your preferred location. For example, you might go on vacation for a few weeks, so you're forced to write at a desk in your hotel room. But as Ryan Holiday once said:
"The obstacle in the path becomes the path. Never forget, within every obstacle is an opportunity to improve our condition."
Instead of dwelling on the fact that you can't write in your usual location, use this moment as an opportunity to be creative in any given place around the world. So whenever you get a chance, write a few sentences on a portable device (such as a phone or tablet) that you carry wherever you go.
Because when you're no longer restricted by location, it becomes a lot easier to become a better writer as you're not procrastinating whenever you're in an unfamiliar environment.
Eliminate Any Distractions.
If you're regularly getting distracted by video games or social media, temporarily removing them from your surroundings will help you to focus on your writing. For example, you could write in the living room if you think that you're likely to become distracted by anything in your bedroom.
Over the past few months, I've found that it's incredibly easy for my family to disturb me whenever I'm working. So if I'm unable to work from a library or cafe, I'll often get up an hour earlier than them to ensure they won't distract me while I'm trying to get some work done in the morning.
It's important to remember that every person has different nuances in their lives, so it's impossible for me to provide a universal solution for avoiding distractions.
But if you can identify the cause of a distraction, and implement several techniques to stop it from happening in the future, your focus while writing will inevitably increase.
Make A Daily Commitment.
I'm empathetic to the fact that you have a busy schedule. So I'm not saying that you need to spend several hours each day trying to become a better writer.
But if you dedicate time towards writing new content each day, you'll quickly notice that it becomes a lot easier to gain creative inspiration. In the words of William Somerset Maugham:
"I write only when inspiration strikes. Fortunately, it strikes every morning at nine o'clock sharp."
Since I began writing at the same time each day, I've noticed that it's easier to be creative as writing is currently an essential element of my daily routine.
Think about a specific time of day when you're generally free (such as when you're watching Netflix in the evening), and use that as an opportunity to write.
So even if it's just for 15 minutes, you'll discover that creating a habit will significantly enhance your focus, creativity, and discipline in your journey to becoming a better writer.
Read As Much As Possible.
When you're continually reading new books, you'll discover that your writing will quickly improve as you're taking inspiration from several authors that you enjoy.
For example, I'll regularly read books & articles by
Ryan Holiday to gain a better understanding of how philosophy can be applied to my mindset & career.
So whenever you find yourself wanting to improve your vocabulary or discover new concepts, reading interesting books will undoubtedly benefit your career as a writer. In the words of Bill Nye:
"Everyone you will ever meet knows something you don't."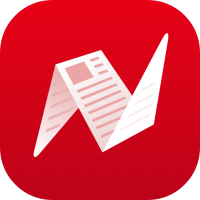 Photo via Pexels