Find Somewhere Quiet.
When you're constantly distracted by loud noises (such as people's conversations), it's hard to focus on your thoughts as you'll quickly get distracted.
Whenever you get an opportunity, come up with a list of several locations that you can practice meditation without worrying about the possibility of getting distracted. For example, in your bedroom, a private meeting room at the office, or anywhere else with minimal noise.
Maintaining a daily habit naturally requires you to create conditions that are suitable for meditation. So if you can find locations that are already integrated into your daily routine, practicing mindfulness each day will become a lot easier than you think.
Find A Technique That Works For You.
It's no secret that "influencers" on YouTube are continually telling people to try a specific meditation technique, and that every other method is insufficient for practicing mindfulness.
But unless you try various types of meditation, you'll never know what works best for you. So take a moment to google the most populartechniques, and stick with a method that you can easily practice.
Commit To A Few Minutes Each Day.
If you're anything like me, you easily get intimidated by people on the internet saying that you need to meditate for several hours per day to experience any tangible benefits.
But with family, friends, work, and other aspects of life getting in the way, it isn't always easy to find a meaningful amount of time to commit to a new habit.
Take a moment to think about how much time you can realistically meditate for each day. And then do your best to make it a daily habit, without it interfering with other aspects of your daily routine.
For example, I'll meditate for five minutes in the morning, and then again for a similar duration before I go to sleep. But if you're unsure how long you can practice being mindful, all you need to do is experiment and do whatever works for you.
Accept That You Won't Be Perfect.
One of the biggest mistakes I made when I started meditating was continually striving for perfection. Like many people, I got frustrated whenever my mind began thinking about something else. So it became increasingly difficult to maintain a daily habit.
But I've since learned that letting go of perfection is the best way to make progress. Because when you're not worried about what you're doing wrong, it allows you to focus on everything that you're doing right. In the words of Epictetus:
"He is a wise man who does not grieve for the things which he has not, but rejoices for those which he has."
Although striving for imperfection may seem counterintuitive, you'll quickly realize that it'll give you the momentum to make progress in your journey to meditate each day.
Follow me to see more articles like this.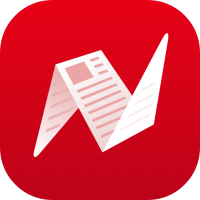 ...
Photo via Pexels