You have a vision for your career, your relationship, and every other aspect of life that matters to you. But for one reason or another, you feel like you're not where you're supposed to be.
Right? You tell yourself that you want to begin your workout plan, eat healthier, and fulfil your potential as someone who made a genuine difference in the world. But unfortunately, any changes you attempt to make at improving your life don't last longer than a couple of days.
Deep down, you know that you're not living up to the expectations you have of yourself. And so whether it's by accident or due to a brief period of laziness, you feel like you're falling behind in life and need to get back on the right track.
It sucks. Like you, I once found myself struggling to create a better life. Each morning, I woke up and told myself that "today is going to be the day that I begin changing my life for the better."
But due to a lack of clarity in where I wanted to take my life, I often found myself in the same position, hopelessly praying that things would change.
Over the past few months, I've made several adjustments that have enabled me to become productive, improve my habits, and live a life that I once considered to be impossible.
So if you want 2021 to be the year in which you became the person you desire to be, below are a collection of practical ways that you can begin making it a reality.
Adjust Your Routine
If you're living each day without a clearly defined structure, you'll inevitably be less productive as you don't know what you're supposed to do at any given moment. After all, it's much easier to procrastinate when you have nothing on your schedule.
I've found that having a basic routine (such as waking up at the same time) gives a feeling of regularity to my day. And so when I schedule essential tasks for the morning, I'm forced to get out of bed if I wish to remain productive.
Take a moment to think about several tasks that you can accomplish each day to be productive, and how you can implement them into your daily routine. For example, I'll get out of bed at 6.30 am & then begin writing a new article within an hour.
Although having a daily routine may be difficult at first, the difference it'll make in your ability to achieve your goals will be profound.
Evaluate Your Diet
If you're anything like me, you love eating cookies, cheeseburgers, and any other type of unhealthy food that tastes great. But if you want to begin making meaningful changes to your life, evaluating what you eat is incredibly important.
During a period of worsening mental health, I found myself in a perpetual cycle of unhealthy eating. For example, I'd feel depressed about something, eat some cookies, and then find myself feeling even worse due to a sugar crash & lack of energy.
But when you try to consume healthy foods more frequently, I've noticed that you feel much happier as a result. After all, fruits & vegetables are unlikely to make you feel tired due to varying blood sugar levels throughout the day.
You don't need to stop eating pancakes, or anything else that you enjoy eating for the rest of your life. That's unrealistic. But if you can make an effort to eat healthier foods more often, you'll have a lot more energy to focus on the things that matter to you.
See The Good In Every Situation
If you can use every situation as an opportunity to become a better person, you'll quickly notice that your mindset is more optimistic when something terrible happens. Perhaps this is what Epictetus meant when he said:
"It's not what happens to you, but how you react to it that matters."
So instead of getting annoyed at events outside of your control, a better solution is accepting what you cannot change, so you can focus on everything that you can.
For example, if you get rejected by your crush, you can begin finding someone who genuinely wants to be with you for the rest of their life.
Although it's not an easy mindset shift to make, seeing the good in every situation will help you to eliminate negative thoughts from your mind.
Tidy Your Living Space
Research shows that having a messy home can significantly increase your feelings of stress & anxiety. Quoting an article published by Psychology Today:
"Clutter inhibits creativity and productivity by invading the open spaces that allow most people to think, brainstorm, and problem solve."
If you want to begin improving your mental health & productivity, removing any clutter from your living space is undoubtedly an excellent place to start.
Find some storage boxes or containers, and try to put everything away in an organized manner. For example, the charging cables for my devices are in a box on the other side of my bedroom.
Because when you allow yourself to live in a more organized environment, you'll quickly find yourself thinking more clearly, and feeling less stressed each day.
Surround Yourself With The Right People
No matter how hard you try to change your life, hanging out with pessimistic people will inevitably force negative thoughts back into your mind. Because over time, the people we surround ourselves with tend to influence our mindset & daily habits.
So if you're looking to have a positive mindset about the future, making friends with more optimistic people is a great way to begin changing your life for the better. In the words of Avina Celeste:
"Surround yourself with people that inspire and encourage positive change in your life. Build a team in which you can work together to support each other and build better lives."
If you want to improve every aspect of your life, adjusting your daily habits is a great place to start.
So every day, ask yourself: "What actions can I take right now to become the type of person that I desire to be?"
That's the best way to improve yourself in 2021. Starting now.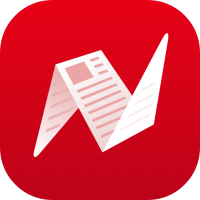 Photo via Pexels