The journey to becoming incredibly productive isn't always easy.
A lot of people want to accomplish their goals and excel in every single aspect of their career. But whenever they try to sit down and work, procrastination becomes a habit, and they find themselves back at square one.
Does that story sound familiar? I thought so. The truth is that changing your life begins with improving your daily routine. Like the author, Darren Hardy writes in his book, The Compound Effect:
"We can all make powerful choices. We can all take back control by not blaming chance, fate, or anyone else for our outcomes. It's within our ability to cause everything to change. Rather than letting past hurtful experiences sap our energy and sabotage our success, we can use them to fuel positive, constructive change."
You need a daily routine that's easy to implement each day. After all, they're an incredibly useful productivity tool that you can use to change your life. So without further delay, here's how to optimize your daily routine to work for you, instead of against you.
Stop Trying To Schedule Every Aspect Of Your Day
Imagine it. Your alarm clock goes off because you keep saying to yourself that you need to be awake by a specific time each day. So you get out of bed, grab a cup of coffee, and go about your daily routine.
Each day fades into the next. Life becomes a blur and feels incredibly monotonous. So whenever an unexpected event occurs, it's often extremely stressful, as you're suddenly unable to stick to your normal routine.
Over scheduling your life sucks. But don't just take it from me. According to an article published by Psychology Today: "negative emotions such as fear, anger, and frustration can cause your brain's executive network, which is responsible for problem-solving, to constrict and work less effectively."
Write a list of everything you need to do each day. For example, if you're working from home, you may need to write a report and create a detailed spreadsheet. Then, find ways to make your schedule as flexible as possible.
I don't give myself a specific time to write each morning. So if I wake up late for whatever reason, I don't feel terrible and judge myself for the rest of the day. Implementing this strategy has massively reduced my stress levels and given me a lot more flexibility to solve any unexpected problems that occur.
Some things will be flexible in your schedule. Other won't. But that's okay.Because when you stop worrying about everything in life that you can't change, you'll have a lot more mental energy to focus solely on what you can.
Set Realistic Goals That Are Achievable
I used to watch a lot of "hustle porn." By that, I mean loads of YouTube videos on how to be insanely productive. For a long time, working 100 hours a week (like Elon Musk) seemed like a fantastic dream.
But then my mental health began to suffer. I couldn't sleep as I was constantly thinking about work, and consequently, my anxiety levels began to rise. Don't be like my past self and set unrealistic goals that will lead to burnout. Trust me, it's not a great way to live.
Instead, a better strategy is to write a list of 5 things that you need to do each day. Because although it may not initially seem like much, the power of compound interest will enable you to accomplish over 1800 important tasks within a year. Quoting an article published by Forbes:
"It's not about actually having less on your plate, it's about allowing your mind to focus on one task at a time, so that you can complete things fully and well."
Don't overwhelm yourself with tasks that won't help you make any progress towards your goals. Instead, identify the most important things that you need to do each day, and complete them.
Implementing this strategy will have a profound impact on your productivity.
Find Some Time In Your Day To Rest & Relax
Productivity isn't linear: you won't necessarily get more done if you work more frequently. After all, overloading yourself with tasks can have an extremely detrimental effect on your work ethic. As Tony Schwartz writes in The New York Times:
"Spending more hours at work often leads to less time for sleep, and insufficient sleep takes a substantial toll on performance. In a study of nearly 400 employees, published last year, researchers found that sleeping too little — defined as less than six hours each night — was one of the best predictors of on-the-job burn-out."
I love going out for a walk along the shore of Lake Ontario for an hour during the afternoon. It's incredibly beautiful being able to relax while listening to the sounds of nature.
Find some time in your daily routine to do something you enjoy. For example, you might want to reconnect with nature, spend time with family, or do anything else that you find relaxing. Also, it's important to make sure you get enough sleep each evening.
Sure, it might sound contradictory. But when you make time in your schedule to relax and focus on your wellbeing, your level of productivity will exponentially improve.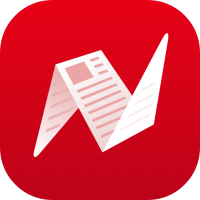 Photo via Pexels