Genuine Acceptance.
Chances are, your partner isn't perfect. They'll occasionally do and say things you dislike. But that's okay. Because a great truth of life is that nobody is perfect and that we all have imperfections. So instead of trying to change your partner, a much better strategy is to accept them for who they are.
For example, you could start by realizing that you're not always going to agree on everything. Because once you practice genuine acceptance for each other, every aspect of your relationship will quickly improve for the better.
"To be fully seen by somebody, then, and be loved anyhow — this is a human offering that can border on miraculous." ―Elizabeth Gilbert
This is something that I try to do as much as possible in my relationship. My girlfriend and I prefer to eat completely different types of food. Similarly, we have differing tastes in music. But our similarities are way more important than our differences. So we do our best to focus on those.
Although practicing genuine acceptance for each other may seem like a simple strategy, the effect it'll have on your relationship is incredibly profound.
A Mutual Sense Of Trust.
When you genuinely trust each other, the quality of your relationship will quickly improve. After all, it's easier to build a meaningful connection when your relationship is built on truth instead of lies.
That means being honest at every opportunity. Because although telling the truth might be uncomfortable in the short-term, you'll certainly respect each other more for remaining honest during every situation. In other words, you'll both know that you have each other's best interests at heart.
At first, this was difficult for me to do. I was terrified of upsetting my partner. So more often than not, I'd avoid telling the truth as I didn't want to get into any arguments.
But one day, we sat down and had an extremely honest conversation. We both admitted our past mistakes and got any insecurities out in the open. After that, our ability to trust each other massively increased.
"Anything that's human is mentionable, and anything that is mentionable can be more manageable. When we can talk about our feelings, they become less overwhelming, less upsetting, and less scary. The people we trust with that important talk can help us know that we are not alone." ―Fred Rogers
So if you want to improve your relationship, start by trusting your partner as much as possible. Because when you're consistently honest with them, they'll naturally want to be the same with you.
Empathy For Each Other's Feelings.
One of my favorite quotes in the world is from the Roman philosopher, Seneca. It goes like this:
"One of the most beautiful qualities of true friendship is to understand and to be understood."
When you're genuinely empathetic to how your partner feels, it's much easier to build trust, intimacy, and many other important aspects of a healthy relationship.
Instead of criticizing your partner for something, a much better strategy is to understand how they truly feel. For example, you might want to consider their point of view during a conversation and how they arrived at a specific conclusion.
Whenever you get a chance, try to be empathetic to each other's feelings. The quality of your relationship will exponentially improve as a result.
So every day, ask yourself: "What actions can I take right now to be more trusting, accepting, and be empathetic in my relationship?
That's all you need to do.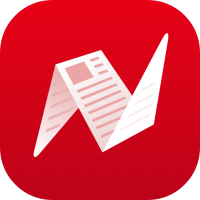 Photo via Pexels