According to data published by Vox, the average American spends approximately 3.5 hours per day on their phone. But for many people, that number is much higher. And unfortunately, excessive phone use can have a pretty devastating impact on people's mental health.
A study by San Diego State University looked at the rise in depression and suicide amongst teenagers with heavy smartphone use. After all, data published by the CDC shows that suicide rates have tripled from 2007–2017 in people aged 10–14.
The authors of the study looked at the correlation between mental health issues and screen time. The results were disturbing. Approximately 48% of people who spent five (or more) hours per day on their phones had already thought about suicide or made plans for it. Meanwhile, only 28% of people who spent one hour per day on their phones had contemplated suicide.
The study specifically noted that no other variables (such as financial issues or school pressure) could account for such a significant rise in mental health issues over that period of time. Plus, teens who spent more time socializing, doing hobbies, or other enjoyable activities had a much lower risk for both depression and suicide.
The takeaway? Excessive smartphone use is strongly correlated with mental health issues (such as anxiety, depression, and suicidal thoughts).And unfortunately, this is something I have a lot of personal experience in.
I used to grab my phone as soon as I woke up every morning. I'd often scroll through social media, watch YouTube videos, and look at memes on Reddit all the time. At one point, my screen time was at sixteen hours per day.
I felt terrible. My self-esteem was at an all-time low. I struggled to look at myself in the mirror. Deep down, I knew I was addicted to my phone and wanted to create better habits. The only problem? I didn't know how to start.
But one day, I watched a video from Nate O'Brien. He said it's a good idea to turn off notifications, so you can spend more time on things that you find meaningful. So that's what I did. And unsurprisingly, spending less time on my phone had a much bigger impact on my life than I ever imagined.
I Suddenly Had The Time And Energy To Do Things Which Made Me Smile.
When you spend less time on your phone, you'll have a lot more time and energy to spend on things that you find meaningful. As Catherine Pricewrites in Time Magazine:
"When we aim to cut back on phone time, we're trying to resolve discrepancies between how we say we want to live our lives and how we're actually living. The closer we get, the happier we'll be."
Books make me smile. I love reading a wide variety of genres and learning from other people's past experiences. I enjoy getting lost in fictional worlds and using my imagination to discover what's possible.
As the saying goes, we all have the same 24 hours in a day. It's what you do with them that matters. So instead of scrolling through your phone, consider finding an activity that you enjoy, and spend more time doing that each day.
Here are a few examples:
1) Go for a walk and appreciate the beauty of nature.
Research published by Nature magazine shows that spending at least 120 minutes per week in nature is associated with good health and wellbeing. After all, it's no secret that going for a walk can improve your mood, fitness, and emotional wellbeing.
One of my favorite things to do is explore my local area. Since I'm living in Vancouver, I go for a walk along the seawall every day. It's beautiful seeing the forest, mountains, and ocean — all within close proximity of each other.
Find a beauty spot near you. Perhaps you have a beach or forest nearby. Maybe you have a park in your neighborhood. When you spend time each day thinking about the beauty of our planet, you (probably) won't be tempted to scroll through social media anywhere near as frequently.
2) Spend time with someone you love.
It's no secret that strong relationships are incredibly beneficial for your mental health and emotional wellbeing. So if you want to do something meaningful every day, spending time with loved ones is certainly an excellent place to start.
I call my parents every morning — despite living thousands of miles away on another continent. I also make an effort to see friends (when possible) and maintain all of my close friendships. I genuinely care about the people around me. So, I try to show that in my actions.
Go on a day trip with your friends. Have a date night with your partner. Call or visit a family member. In essence, do anything that fosters a sense of community and love for the people around you.
3) Take care of your mind and body.
According to Verywellmind, "taking time out to care for yourself can remind you and others that you and your needs are important, too. Having a well-cared-for body can make you feel good about yourself and your life and conveys to others that you value yourself. This can contribute to long-term feelings of well-being."
I love self-care days and try to have at least one every month. The reason? Relaxing helps me to feel energized, as I'm not getting exhausted from overworking all the time. Plus, self-care days are an excellent opportunity to reflect on your happiness, mental health, and other important aspects of life.
Meditate. Eat some healthy foods (mango is my favorite). Improve your physical fitness by going to the gym or doing a home workout. The impact that self-care days could have on your mental health and emotional wellbeing is profound.
I overcame my phone addiction by reading books and doing things every day that make me smile. The reason? Life is short. It's fragile. And in part, that's what makes it beautiful.
Sure, you could continue to spend several hours each day scrolling through social media. Or, you could make an effort to live each day as if it were your last. Because someday, it will be. The Roman emperor, Marcus Aurelius, said it best: "You could leave life right now. Let that determine what you do and say and think."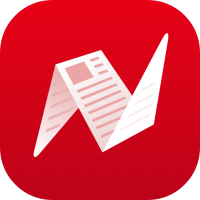 Photo via Pexels