I was sitting on a bench yesterday next to a beautiful beach. Although I tried not to eavesdrop, I couldn't help but pay attention to a conversation that a couple was having nearby.
"It's so damn difficult to read these days," a woman said to her partner. "I know. It's such a shame," he responded.
After thinking about it for a while, I realized they were both correct. It's become increasingly difficult to sit down and enjoy a good book in a world filled with distractions. However, it's certainly not impossible. So if you want to read a lot more books in 2021, here are several things you can do:
Understand Why You Don't Have Enough Time In The Day To Read
"I'm busy. I don't have enough time in my schedule to read books," is something that many people say. Yet, more often than not, it's just an excuse that they use to justify their lack of reading.
I've lost count of how many times people have said to me they don't have enough time to read. But somehow, they have absolutely no problem finding the time to watch Netflix for three hours in the evening.
I'm no saint. "I don't have enough time" is something I used to say to myself every day. I'd get home from high school feeling absolutely exhausted. And instead of reading a book, I'd often lay on the couch while watching a few episodes of my favorite TV show.
But one day, I decided to change my routine. I told myself that I wasn't going to make excuses as to why I can't read for a few minutes each day. So, I watched one less episode on Netflix each evening and used the extra time to read a few chapters of a book before going to bed.
You have the number of hours in the day as Bill Gates, Elon Musk, or anyone else who's known to be a prolific reader. So if they can find the time in their schedule to read a few pages of a book, you probably can, as well.
Your Habits Are A Direct Reflection Of Your Values
If you don't care about reading, that's okay. Nobody is expecting you to read if it's an activity you despise. But if you genuinely enjoy reading new books, it's certainly a good idea to integrate reading into your daily life. As James Clearwrites in his book, Atomic Habits:
"Every action you take is a vote for the type of person you wish to become. No single instance will transform your beliefs, but as the votes build up, so does the evidence of your new identity."
He's right. Over the past few years, I've learned that my habits directly reflect the things I value. So, I've tried my best to adapt my daily routine to include a lot more reading.
I go for walks every day around the city of Vancouver. It's impressive seeing the mountains, ocean, parks, and beaches all in one place. And since I can often see whales, seals, and other marine life, it's a pretty damn beautiful experience.
During my walks, I frequently listen to an audiobook. The reason? Integrating reading into various aspects of my daily life has made me noticeably more relaxed and happy. After all, I'm able to do two things I enjoy simultaneously.
If you want to read more books, implement the habits of a prolific reader into your daily routine. For example, you could listen to audiobooks while driving or washing the dishes. Then, you could read before bed for a few minutes instead of scrolling through social media.
Although it might seem like a simple strategy, the effect it could have on your ability to read more frequently is profound.
Like you, I want to read as much as possible. So when I prioritized my time and implemented the habits of prolific readers, it became much easier to read a lot more books. Consider doing the same. You may be pleasantly surprised by the increase in books you finish each year.
I'm going to leave you with a quote from Paul Auster, who perfectly describes the beauty of reading:
"Reading was my escape and my comfort, my consolation, my stimulant of choice: reading for the pure pleasure of it, for the beautiful stillness that surrounds you when you hear an author's words reverberating in your head."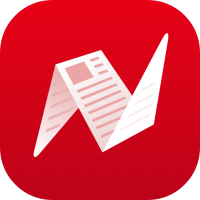 Photo via Pexels