A few years ago, I genuinely believed that sitting on the sofa for several hours each day meant I was lazy.
I thought I needed to work at my desk for eight hours per day in order to achieve a meaningful level of productivity. After all, that's what a lot of productivity gurus say on the internet. But I've since learned that I was totally wrong.
You don't need to spend every second of the day typing, sending emails, or doing something that might typically be considered productive. The reason? You can get a lot of useful things done while watching TV on the sofa.
Here are four examples:
1) Spend Time With Loved Ones
It's important to remember that productivity is about making the most of the available time you have. So if you want to spend time with the people you care about, that's an extremely productive thing to do. Quoting an article published by The New York Times:
"Far-Flung lovers once took solace in sharing the same big sky. Now they take it in sharing the little screen. They count down — 3, 2, 1 — to begin "Breaking Bad" at the same second. While Facebook-messaging about it on another slice of the laptop screen. While glimpsing each other's faces on cellphone video chat. It's obsessively synchronized media consumption in this age when supposedly every viewer is an island: Sync-watching, I call it.Never has it been easier to watch television and movies solo: on your own time, on your own terms, on devices you need not share. And plenty of people do. But even as technologies create new ways to disregard others in pursuit of entertainment, people seem to crave shared viewing experiences, sometimes inventing complex technological schemes to arrange them."
Due to Covid-19 restrictions, I'm unable to invite friends over to my apartment. So, we start a movie simultaneously and then text on WhatsApp while it's playing.Although it's not the same as being together in the same room, watching a movie together online is a pleasant experience that we can share — despite being hundreds or thousands of miles away.
2) Learn Something New
According to The Emotion Machine, "Documentaries can be a very effective way to introduce yourself to new topics, as well as gain more depth in certain topics you may already be knowledgeable in. They allow you to develop a more "well-rounded" base of knowledge, rather than just specializing in one thing."
I love watching documentaries. They're absolutely fascinating and (often) filled with loads of detailed & helpful information on a specific subject. For example, I watched Blue Planet last night on Netflix. It was pretty interesting learning about the different marine life in the ocean.
There are loads of excellent documentaries on Netflix, Amazon Video, and other streaming services. Alternatively, you can watch some educational videos for free on YouTube.
3) Practice A New Language
I watch a lot of TV shows and movies whenever I'm learning a new language. The reason? It's a great opportunity to hear native speakers use vocabulary in its relevant context. Quoting an article published by Babbel:
"Movies aren't just for entertainment, after all. They also give you a cultural education that enriches your language comprehension. Movies also expose you to a more natural form of the language with authentic vocabulary and slang, and they teach you to connect words with associated body language."
It's worth thinking about the complexity of the vocabulary while watching a movie in another language. Especially if you're starting out, it's good to watch something with relatively simple vocabulary (such as a comedy or romance movie). After all, many psychological thrillers often have a much faster pace, so it might be difficult to keep up.
Most streaming services allow you to change the language on TV shows to French, Spanish, Portuguese, and several others. Plus, you can switch on English subtitles so you can understand everything that's being said.
4) Discover A New Skill
Many people used their time in lockdown to learn new skills such as drawing, gardening, and various other things. It's honestly amazing how many useful things you can learn while watching TV.
For example, I've learned several survival tips while watching survival shows (such as Bear Grylls Man vs. Wild). I've also learned how to cook healthy meals and fix various appliances around my apartment.
Most TV's have internet capabilities that enable them to connect to YouTube. Alternatively, you can use a HDMI cable to project your laptop display onto the TV. So whenever you want to learn a new skill, watching instructional videos on the TV is certainly a good place to start.
Since I implemented the above strategies, I've found it much easier to learn new things while watching TV. Each of them helped me to be more productive and use my time more efficiently. Hopefully, they will do the same for you, as well.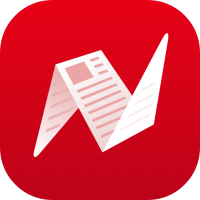 Photo via Pexels