Just a few years ago, the events of today would be considered unthinkable by pretty much everyone.
So, what happened? You can now purchase a Tesla with Bitcoin. People are genuinely willing to purchase a depreciating asset with an appreciating one. In layman's terms, there is a significant demand to buy an item that will decrease in monetary value with one that will increase.
So, whether you like the car manufacturer or not, it's hard to deny that Tesla's decision to embrace Bitcoin is a smart move. It's also a financial decision that many other companies will (probably) copy in the near future.
Here's why:
Bitcoin Is No Longer The Questionable Asset That It Used To Be.
In 2017, a writer in Forbes said you shouldn't bother buying Bitcoin when it was priced at $4,000. He stated that it was too speculative, so you should "stay away."
Of course, you should never invest more than you can afford to lose. After all, the price is highly volatile and prone to wild swings. However, Bitcoin's questionability has (for the most part) faded away due to its acceptance from various financial institutions around the world.
Morgan Stanley has become the first U.S bank to offer Bitcoin exposure to its clients. JP Morgan recently said that investors could use Bitcoin to diversify their portfolio. Even Deutsche Bank has said that Bitcoin is now "too important to ignore."
When you look at it that way, it's clear that Bitcoin has improved its reputation amongst global financial institutions as it'll inevitably play an important role in the future of money. So, banks and investors around the world are trying to embrace it. Quoting an article published by CNBC:
"Wall Street's newfound openness to cryptocurrency shows that the industry is being forced to contend with bitcoin as its latest dizzying ascent and increased adoption among institutional investors, corporations and fintech competitors spark fears of being left behind."
Accepting Bitcoin Could Become The Smartest Financial Decision Of The 21st Century.
On February 8th, Tesla announced that it would be buying $1.5 billionworth of Bitcoin. The price of Bitcoin on that day was approximately $46,375.
Now, Bitcoin is currently priced at $52,401. That's a 12.9% increase. Or in monetary terms, the value of that $1.5 billion purchase increased to approximately $1.69 billion in less than two months.
Today, Elon Musk announced that you can now purchase a Tesla car with Bitcoin. In essence, people can trade an appreciating asset (Bitcoin) for a depreciating one (a Tesla car).
Since financial analysts and publications say the price could reach $100k this year, Tesla's decision to accept Bitcoin as payment could reap incredible economic benefits in the near future. Quoting Simon Peters, a cryptocurrency asset analyst at brokerage eToro:
"Tesla's decision to both accept payment for its cars in bitcoin and hold that bitcoin on its balance sheet rather than convert it to dollars will likely build more momentum for the crypto asset.Tesla and other companies are showing that crypto is here to stay, and its mainstream adoption is only going to increase. In terms of market dynamics, as more companies hold bitcoin on their balance sheet, so the finite supply is depleted even more, and this is likely to cause a supply-side squeeze and boost prices over the longer-term."
Many reputable people within the finance world think Bitcoin will reach a million dollars at some point in the future. Others believe that it will go much higher.
Whatever happens, it's pretty easy to agree that Elon Musk is willing to take risks in order to reap huge rewards. And perhaps, his decision to double-down on bitcoin will enable him to be remembered as one of the smartest entrepreneurs in human history.
This article is for informational purposes only. It should not be considered Financial or Legal Advice. Not all information will be accurate. Consult a financial professional before making any major financial decisions.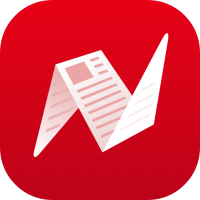 Photo via Pixabay