I used to think that credit scores were incredibly complicated. For a long time, I didn't know why they were important or how they can impact my financial future.
But once I started studying personal finance, I quickly recognized how vital they are for many aspects of life. For example, a high credit score is often necessary for low-interest rates on personal loans and is often referenced when renting an apartment or applying for a mortgage.
Research published by Fox Business shows that "a third of Americans have a credit score lower than 601 — the distinction between bad and fair credit." So if you want to improve your credit score in 2021, here are several things you can do:
1) Put All Of Your Bills On Autopilot
According to CNBC, "Paying your bills on time is the most important thing you can do to help raise your score. FICO and VantageScore, which are two of the main credit card scoring models, both view payment history as the most influential factors when determining a person's credit score."
If you're a little forgetful (like me), taking advantage of autopay is a great strategy you can implement to ensure all of your bills are paid on time. For example, you could set up your rent, cellphone plan, and mortgage to be paid on a specific day of the month.
When you pay all of your bills on time, your credit score will gradually improve. Plus, you'll probably have peace of mind knowing that you don't have to worry about paying each individual bill. Everything is automatically done for you.
2) Reduce Your Credit Utilization Rate
According to Experian, "Your credit utilization rate, sometimes called your credit utilization ratio, is the amount of revolving credit you're currently using divided by the total amount of revolving credit you have available. In other words, it's how much you currently owe divided by your credit limit. It is generally expressed as a percent."
Let me give you an example to make this topic a little bit easier to understand. If you have a $10,000 credit card limit and a $2,750 balance, your credit utilization rate (CUR) would be 27.5%.
If you can keep your total CUR below 30%, the impact on your credit score will be pretty incredible. But obviously, it's best to keep your credit utilization rate as low as possible.
3) Dispute Any Errors On Your Credit Report
Whenever you get an opportunity, it's a good idea to review your finances and see if there are any errors on your credit report. In most circumstances, you can obtain a free annual report from the major credit bureaus (Experian, Equifax, and TransUnion).
The reason? During a study by the Federal Trade Commission (FTC), 26% of people found (at least) one error on their credit report, which potentially damaged their credit score. And once the mistake was removed, their credit score naturally increased.
When you dispute and eliminate errors on your credit report, you'll be much more attractive to potential lenders, as you'll (probably) be seen as less risky. Quoting an article published by TransUnion:
"If you do not recognize information on your credit report or believe an item may be inaccurate, you may request an investigation. Only inaccurate information may be removed; negative information that is accurate will stay on your credit report as long as the governing laws allow. Changes on your credit report that occur as the result of an investigation will be made on both your consumer disclosure and your credit report."
Like you, I want to improve my financial future and succeed when it comes to every aspect of managing money. So when I began implementing the above strategies, I saw incredible improvements in my credit score.
It's important to remember that you're not (probably) going to achieve an excellent credit score (800+) overnight. I'd be lying to you if I said that would happen, as it typically takes several years.
But here's the thing: once you take steps towards improving your credit each day, the power of compound interest will enable you to make massive amounts of progress over time. So what are you waiting for?
Start now.
Disclaimer: This article is for informational purposes only. It should not be considered Financial or Legal Advice. Consult a financial professional before making any significant financial decisions.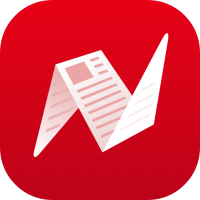 Photo via Pexels