Reading is a superpower that you can use to learn more about the world.
Think about it. You can pick up a book, read it for a few hours, and come out the other side with much more knowledge on a specific topic. It's quite literally one of the best things you can do to enhance your worldview.
Which is why I want to share four interesting books that are worth reading in 2021. Each of them helped me become more curious about the world and see things from a completely different perspective. Hopefully, they will do the same for you, too.
1) "Behind Bars" by Charles Bronson
He's been in prison since 1974. Often in solitary confinement, Charles Bronson is widely recognized as one of Britain's most notorious prisoners due to his highly explosive temper. So in this book, Charles Bronson writes about the realities of spending a large percentage of his life in prison. Quoting Audible:
"Behind Bars is Bronson's irreverent, hard-hitting, and darkly funny guide to life in Britain's penal institutions. From the correct way to brew vintage prison 'hooch' and how to keep the screws from finding it, to taming techniques for prison wildlife that may be your only friends on long stretches in solitary; from the fastest way to win a canteen fight to how to plan a prison wedding, this book tells you everything you need to know — and a few things you don't — about what goes on behind the locked doors of Britain's historic (and sometimes prehistoric) jail cells."
This book only got released a few days ago. So when I realized it was available to purchase, I downloaded it on Audible and spent the majority of yesterday listening to it while going about my daily routine.
It's an extremely fascinating book for anyone interested in understanding the reality of what life is like behind bars.
2) "The Madness Of Crowds" By Douglas Murray
This book has been divisive amongst a lot of my friends due to its political nature. However, I feel like it's worth mentioning, as it's important to understand why political polarization is higher than ever before.
Douglas Murray writes about identity politics and how its prominence has been driven by social media and various other things. He also discusses the loss of nuance in political conversations and how we must learn to forgive each other for past mistakes. Because let's be honest… nobody's perfect.
"If two people are in disagreement about something important, they may disagree as amicably as they like if it is just a matter of getting to the truth or the most amenable option. But if one party finds their whole purpose in life to reside in some aspect of that disagreement, then the chances of amicability fade fast, and the likelihood of reaching any truth recedes."― Douglas Murray
I'm pretty liberal. However, I thought this book was fascinating as it helped me to understand the conservative point of view when it comes to many different topics.
3) "Pale Blue Dot" by Carl Sagan
This book is a classic for a reason: it's absolutely brilliant. So if you haven't already read it, consider giving it a go during 2021. In essence, it's a vision for the future of humans in space. Because according to Carl Sagan, we'll need to settle on other planets to survive.
"Look again at that dot. That's here. That's home. That's us. On it everyone you love, everyone you know, everyone you ever heard of, every human being who ever was, lived out their lives. The aggregate of our joy and suffering, thousands of confident religions, ideologies, and economic doctrines, every hunter and forager, every hero and coward, every creator and destroyer of civilization, every king and peasant, every young couple in love, every mother and father, hopeful child, inventor, and explorer, every teacher of morals, every corrupt politician, every "superstar," every "supreme leader," every saint and sinner in the history of our species lived there — on a mote of dust suspended in a sunbeam."―Carl Sagan
I'm a massive fan of anything to do with space. Whenever SpaceX (or another organization) launches a new rocket, I'm always hopping on the live stream to watch it. Also, it's pretty great watching the live feed of the International Space Station.
4) "Cant' Hurt Me" by David Goggins
I've recommended this book to several dozen people. The reason? It's one of my favorite books of all time.
Born into poverty, David Goggins had a challenging childhood and often found it difficult to survive. But with a little bit of mental fortitude and resilience, he was able to join the Navy SEALs and run loads of ultra-marathons. Honestly, his life story is pretty damn impressive.
During the book, David Goggins shares strategies he used to become emotionally resilient and succeed — regardless of the odds. It's a great reminder that as long as a dream isn't impossible, it's within the realm of possibility. You just need to figure out ways to increase the probability of making it a reality.
"The most important conversations you'll ever have are the ones you'll have with yourself. You wake up with them, you walk around with them, you go to bed with them, and eventually, you act on them. Whether they be good or bad. We are all our own worst haters and doubters because self-doubt is a natural reaction to any bold attempt to change your life for the better. You can't stop it from blooming in your brain, but you can neutralize it, and all the other external chatter by asking, What if?"―David Goggins
Each of the above books is worth a read in 2021. They helped me to see the world from a completely different perspective. So if you're incredibly curious about life, you'll probably enjoy them, as well. So what are you waiting for?
Read.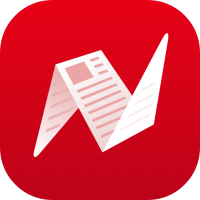 Photo via Pexels