I used to believe that travel was incredibly expensive and completely unaffordable.
I thought I needed to spend thousands of dollars on flights, accommodation, and everything in-between. After all, that was the impression I got from YouTube videos and Instagram posts showing what it's like to travel around the world. But I've since learned that I was totally wrong.
Over the past few years, I've used several unconventional strategies to get heavily discounted travel. Doing so has enabled me to visit 23 countries on a budget. If you want to do the same, here are several strategies you can try:
1) Volunteer To Be Put On Standby In Exchange For Compensation
In 2018, I booked a flight from Dallas to Los Angeles. The flight was full. At the boarding gate, airline staff asked if anyone would like to be put on standby in exchange for free airline credit.
I said yes. After filling out a few forms and providing my frequent flyer number, they credited my account with a few hundred dollars of travel credit with the airline as compensation for being bumped from my original flight. Three hours later, I was on another plane to LA.
Airlines overbook flights all the time. It's a common business practice they implement to fill each flight to maximum capacity. So whenever there's an oversupply of passengers, people inevitably get kicked off the plane.
As compensation, many airlines offer free travel credit that can be redeemed on future flights. So if you're not in a rush to get anywhere, being put on standby can be a great way to get free travel in the future. Quoting an article published by the United States Department of Transportation:
"When a flight has more passengers who are ready to fly than there are seats available, airlines must first ask passengers to give up their seats voluntarily, in exchange for compensation, before bumping anyone involuntarily. Airlines may offer passengers incentives, such as money or vouchers, to volunteer. There is no limit to the amount of money or vouchers that the airline may offer, and passengers are free to negotiate with the airline."
2) Turn Off Cookies Whenever You Book Flights
There's a standard industry practice known as "dynamic pricing," in which airlines use cookies to track your internet activity as they want to see what flights you're looking at.
The reason? Each airline wants to make as much money as possible. So if there's a significant surge in demand for a specific flight, they might raise the cost of a ticket. Quoting an article published by SmarterTravel:
"It's long been suspected that airlines and booking engines may show higher fares on routes that you have previously searched. If you are researching an upcoming trip from Chicago to Paris, for example, and have checked airfares on the route frequently in recent days or weeks, the site "knows" you really want these fares and "guesses" that you might be willing to pay a bit more for them."
Clearing your browser's cookies will erase any data related to previous airfare searches. So, you'll probably be able to get cheaper tickets, since the airline won't know you're shopping around for the best price.
I do this all the time (especially with international flights). Deleting my cookies sometimes enables me to get a discount of 10–20% for each flight. So if the cost of a plane ticket is several hundred dollars, the savings are often pretty big.
3) Mark Your Luggage As Fragile
It's no secret that baggage handlers at airports are terrible at handling each item with care. That's why it's a good idea to mark your suitcase as fragile. It's also worth noting that fragile items are often prioritized at the baggage carousel, so you'll be waiting around for less time.
Before I did this, my suitcase would often get loads of scratches from being thrown around by baggage handlers. But now, baggage handlers handle my luggage with care since it's marked as fragile. As a result, I'm saving a lot of money since I don't have to replace broken items.
4) Hop Into An Airline Lounge To Save Money On Refreshments.
It's no secret that refreshments at the airport can be expensive. For example, it can sometimes cost upwards of $5 for a bottle of water. And since you have nowhere else to buy food & drink, you're often forced to pay extraordinarily high prices.
Even if you're not flying in business or first class, you can still visit some airline lounges for a flat fee (usually around $20–30). Alternatively, you can buy an annual pass to get unlimited access for a few hundred dollars.
Once you're in, you can have as much free food & drink as you want. And often, there's alcohol, showers, and many other great amenities at no extra charge. Since refreshments in the airport are often incredibly expensive, visiting an airline lounge can be a great way to save money.
Since I started implementing the above strategies, I've saved a lot of money while traveling the world. So whenever you visit another city (domestic or abroad), consider giving them a go. Hopefully, they will massively reduce your expenses, as well.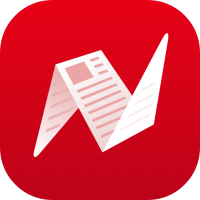 Photo by Quintin Gellar from Pexels