For a long time, I genuinely thought that buying expensive items would make me happy. But over the past few years, I've learned that my previous mindset was totally wrong.
You don't need to spend thousands of dollars on materialistic items to be happy. After all, happiness often comes from doing things that you find meaningful. However, five items under $100 made a massive difference in my quality of life.
Here they are:
1. A Portable Phone Charger ($30)
There have been several occasions where my phone has ran out of battery at the worst possible time. For example, it was incredibly difficult to find a power outlet to charge my iPhone during a day trip to the mountains. But now, I don't have to worry about that. As Steven Winkelman writes in PC Mag:
"Watching your phone or tablet steadily run out of juice when you're nowhere near a power outlet is stressful. Fortunately, there's no shortage of third-party backup batteries, and they come in every size, capacity, and price range to keep your device going when your battery icon starts to dip in the red. And it doesn't end there. Some power banks are equipped with features like fast charging, wireless charging, built-in cables, AC adapters, LED flashlights — and even the ability to jump-start your car."
My portable charger enables me to charge my phone from literally anywhere. I've used it on planes, trains, and in remote locations that are far from civilization. Put simply, I'm no longer worried about running out of battery — regardless of my location.
A lot of electronics stores (such as BestBuy) sell them. But if you don't want to visit a store, you can also get one on Amazon.
2. A Cheap Notepad ($1)
According to The Washington Post, "the average adult spends about 3½ hours a day using the Internet on their phones." The article continues to say that, "increased screen time can lead to a number of maladies ranging from the physical (eyestrain, neck strain, obesity) to the mental (anxiety, depression)."
The amount of time I used to spend looking at screens was ridiculous. During 2020, I frequently spent upwards of eight hours a day on my phone. So as you might expect, I'm currently trying to use it a lot less.
I always keep my notepad and pen on my nightstand as a lot of my epiphanies come from long periods of thinking while lying in bed. So whenever I have an idea for a new article, I'll grab my notepad and write it down, so I don't forget it by the time I wake up the following morning.
Plus, implementing this strategy has massively improved my sleep, as I'm not tempted to grab my phone and scroll through social media for a few hours.
If you want to grab a notepad and pen, it's certainly a good idea to get them from the dollar store as they're incredibly cheap ($1 each). Most towns and cities have one.
3. A First Aid Kit ($15)
I have a bad habit of injuring myself all the time. In fact, I accidentally cut my finger open while chopping some vegetables for dinner last night. So as you can imagine, having a first aid kit nearby is incredibly useful. Quoting an article published by The Mayo Clinic:
"A well-stocked first-aid kit can help you respond effectively to common injuries and emergencies. Keep at least one first-aid kit in your home and one in your car. Store your kits someplace easy to get to and out of the reach of young children. Make sure children old enough to understand the purpose of the kits know where they're stored."
My first aid kit has a thermometer, bandaids, bandages, and also a flashlight. It's also pretty portable and easy to fit in my suitcase. So whenever I injure myself, I just head to the bathroom and grab it.
Most stores (such as CVS and Walmart) sell first-aid kits for approximately $15. In my opinion, that's a price worth paying for being able to take care of yourself whenever you have a minor accident or injury.
4. A Comfy Pair Of Sneakers ($35)
I dislike the idea of spending a lot of money on clothes. I'm usually pretty frugal and refuse to spend money unless it's absolutely necessary.However, I recognize the importance of buying a decent pair of shoes.
The reason? I walk a lot (approximately 10–15km per day unless it's raining). It's incredible being surrounded by mountains, beaches, and the ocean, so I try to spend as much time outdoors as possible. And obviously, it would be pretty difficult to exercise if I didn't have a comfy pair of shoes.
I got my shoes from H&M for approximately $35. But obviously, there are a variety of stores where you can get comfortable footwear at a fairly reasonable price.
5. A Library Card (Free)
When I wake up, I read. During my walks around Vancouver, I'll often listen to an audiobook. And before I go to sleep, I'll usually read a few pages of an interesting book.
If I didn't have a library card, my passion for reading would be incredibly expensive. After all, I just request the book I want to borrow, and my local library makes it available within a few days.
Chances are, you have a library in your town or city. So if you want to read some books, without having to pay a cent, getting a library card is certainly something worth considering. Plus, most libraries have incredible resources that you can use for free. For example, computers, audiobooks, laptops, and online resources.
Since I purchased the above items, my quality of life has exponentially improved. I'm much happier now. If any of them appeal to you, consider purchasing them whenever you get an opportunity. Hopefully, they will have a big impact on your life, as well.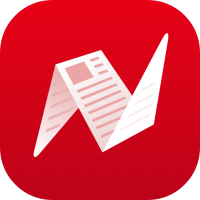 Photo by Andrea Piacquadio from Pexels