I'm not joking when I say that losing the majority of my net worth in the Bitcoin crash of 2018 was one of the best things that ever happened to me.
If I didn't give in to fear and sell, I would have over $220,000 in Bitcoin right now. But alas, that's not what happened. Instead, I panicked. I was scared. And consequently, I lost a lot of money.
However, that moment taught me an important lesson: relying on emotion to make decisions is not a good investment strategy. In fact, the legendary investor, Warren Buffet, says that it's probably one of the worst things you can ever do:
"Be fearful when others are greedy, and greedy when others are fearful."
He's right. It's much better to make financial decisions based on data instead of emotions. Which is why I want to share with you several investment habits that are worth considering:
Understand The Potential Future Of A Company To See If It's Worth Buying (Or Not)
According to Investopedia, "Fundamental analysis (FA) is a method of measuring a security's intrinsic value by examining related economic and financial factors. Fundamental analysts study anything that can affect the security's value, from macroeconomic factors such as the state of the economy and industry conditions to microeconomic factors like the effectiveness of the company's management. "
In essence, the aim of conducting a fundamental analysis is to see whether the current price is undervalued or overvalued. If you believe there's room for growth and the stock is undervalued, it could potentially be an excellent opportunity to buy. So whenever I invest in an asset, I always ask myself the following questions:
Where is the market headed?
What does the future look like for a specific industry?
How can I best position myself to take advantage of the upcoming opportunities?
Following this strategy has helped me to avoid making financial decisions based solely on emotion. After all, I'm investing with the future in mind, instead of focusing on the stock price right now.
I was talking to a friend last night for a few hours on a Zoom call. He recently purchased a lot of Boeing stock. During the conversation, he told me that it's a good buy right now:
"They're one of the major airplane manufacturers and also produce a lot of military equipment. Consider the rising tensions with Iran and China etc. There's no way the U.S. government will let them go under any time soon. Also, there's an overwhelming likelihood that air travel will eventually return to pre-pandemic levels."
The more I thought about it, the more I realized he was correct. Sure, the stock price may not be great right now. But as long as the company recovers from the crisis in one way or another, he'll make money on his investment. That's what matters.
Harness The Power Of Dollar-Cost-Averaging To Minimize Price Volatility
"Buy low, sell high" is a common-sense strategy in the world of personal finance and investing. But more often than not, it's challenging to put into practice. Because unless you can accurately predict the future, it's pretty damn difficult to time the market 100% of the time. Quoting an articlepublished by Forbes:
"Investing is never easy, especially during one of the most volatile years in the stock market's history. Whether you have extra cash sitting on the sidelines or are second-guessing your investment strategy, it's easy to let hindsight bias or a fear of losing money impact your decisions. Especially when investing during a recession or economic crisis, dollar-cost averaging can be an effective way to reduce the risk — and fear — of investing at the wrong time."
I have daily purchase orders set up to ensure I'm always buying into the market. Considering the average rate of return is approximately 10% per year, the trajectory of my net-worth is constantly increasing.
Plus, whenever the market dips, I consider it as an opportunity to buy stocks or cryptocurrencies at a discount.
Warren Buffet's explanation of how to get rich has never been more relevant. Try to understand the potential future of a company. Also, consider dollar-cost averaging to minimize volatility in your portfolio. Sure, there will inevitably be dips and bear markets. But as long as you focus on the long-term, everything will eventually work out.
Like you, I want to invest with confidence. So when I began implementing these strategies, it became much easier to make financial decisions based on data instead of emotions. Hopefully, they will do the same for you, as well.
This article is for informational purposes only. It should not be considered Financial or Legal Advice. Consult a financial professional before making any major financial decisions.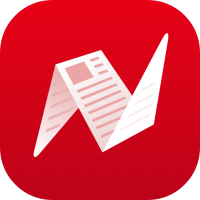 Photo by DonkeyHotey on Flickr