I used to be incredibly lazy. I'd often spend the entire day watching Netflix or playing games. Back then, I thought of my iPad as a cheap entertainment device. But now, I consider it to be one of the best purchases I've ever made.
The reason? I started using my iPad as an incredible tool to become more productive. I downloaded several apps and quickly found myself working a lot more efficiently than ever before.
Chances are, you want to do the same. Which is why I'm going to share with you several apps that massively improved my productivity. Hopefully, they will do the same for you, as well.
1. The Calculator (Free)
I'm still incredibly surprised that Apple hasn't installed a native calculator application onto iPadOS. For a long time, I found it frustrating as I have to do equations every day. But in some ways, it's a good thing, as it made me incredibly determined to find the best calculator on the entire app store.
I love this application because of its functionality. In addition to basic math equations, it also has the capability to become a scientific calculator and perform currency conversations.
Whenever I'm working on a spreadsheet, I have The Calculator application open on my iPad. Since I no longer get distracted by switching between apps all the time, it's enabled me to become a lot more productive. And obviously, having everything in one application makes it much easier to focus on the task at hand.
2. Numbers For iPadOS (Free)
I bring my iPad with me everywhere since I do a lot of traveling. The reason? It takes up much less space than my Macbook whenever I'm sitting on a plane or train trying to get some important work done. Plus, it's portable and light to hold.
Anyway, the Numbers application is great for situations when I'm unable to open spreadsheets on my MacBook (or would prefer not to). For example, I recently moved from Toronto to Vancouver.
During the flight, the person in front of me reclined their seat all the way back. But since I was getting some work done on my iPad, it didn't matter as I had more than enough room to focus.
I'll admit that creating spreadsheets on a touchscreen device takes some getting used to. But if you ever find yourself in a situation where you're unable to use a laptop or desktop, using Numbers on your iPad is extremely convenient.
3. Mint (Free)
I like to keep track of my finances. But one thing I hate is looking through all of my bank statements to get the information I want. More often than not, I just need to see how much I'm spending in different categories and where it might be useful to cut back.
Mint takes care of that. It puts all of your finances into one place, so everything is easy to track and analyze. For example, I can see my cash, savings, investments, and credit score. Plus, it categorizes your spending, so it's easy to view your monthly expenses.
It's worth mentioning that Mint has been featured by CNBC, Business Insider, and many more. So if you want to track your finances more efficiently, it's definitely worth checking out.
4. Duet Display ($9.99)
In essence, Duet Display is an application that turns your iPad into a second display for your laptop. I started using this application a couple of months ago. It's made a massive difference in my ability to get things done.
While writing a new article, I do a lot of research, as everything needs to be fact-checked and accurate. Duet Display enables me to have my article open on one monitor and my research open on the other. As you can imagine, using my iPad as another monitor makes it easier to be productive, as I don't have to switch windows all the time.
If you frequently have to use multiple windows at once, it's certainly worth considering using your iPad as a second monitor. Plus, it looks pretty damn awesome.
Like you, I want to become incredibly productive, so I can fulfill my potential in everything I do. So when I began using these apps, it became a lot easier to get things done more efficiently. Give them a try. The impact they could have on your productivity is profound.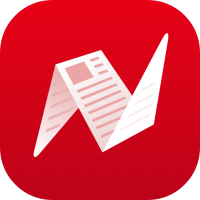 Screenshots taken from the app store by author.
Main image via Pexels.