A few years ago, I wondered how people could afford to live in big cities.
Real-estate prices are ridiculously high. Groceries are expensive. And of course, there's a lot of competition for high-paying jobs.
I've since learned that you don't need to have a six-figure income to live comfortably. In fact, it's possible to have reasonably low expenses while living in a city. How? By adopting several smart strategies to save more money.
Here they are:
1) Buy A Lot Of Stuff At The Dollar Store
This is not a joke. I'm amazed at how many products are available to purchase at dollar stores around North America, Europe, and elsewhere.
I went to one a few days ago in Vancouver, Canada. I purchased shampoo, toilet roll, books, and also some cleaning products. Despite being popular brands, they were only a dollar each. In contrast, buying the same items at a typical grocery store might cost $5–10 per item.
There are dollar stores in pretty much every major city or town. So if you want to save money on household goods, snacks, or anything else, it's certainly worth a visit.
2) Cook All Of Your Meals At Home
I love pizza, sushi, and pretty much every other type of cuisine that you can possibly imagine. So naturally, I used to get takeout 4–5 times per week. However, ordering a lot of food was an incredibly expensive habit. Quoting an article published by Forbes:
"It is almost five times more expensive to order delivery from a restaurant than it is to cook at home. And if you're using a meal kit service as a shortcut to a home-cooked meal, it's a bit more affordable, but still almost three times as expensive as cooking from scratch."
With delivery fees, it would often cost upwards of $25 per meal. I was spending hundreds of dollars on takeout every month. So as you can imagine, my passion for food quickly resulted in my bank account decreasing much faster than I'd prefer.
Now, I cook all of my meals at home. And if I'm going on a day trip, I'll just put a variety of snacks in my backpack. Doing this has enabled me to save a few hundred dollars per month. Plus, buying food from the grocery store is much cheaper than getting takeout.
3) Evaluate Your Living Situation
Rent is typically one of the largest expenses people pay each month. So if you're struggling to pay bills and have some flexibility, it's a good idea to explore different areas of the city where you could potentially live in the future.
Typically, inner-city suburbs are more expensive than neighborhoods further away from the downtown core. For example, a one-bedroom apartment in the middle of Vancouver costs $2,000 per month. But a similar apartment outside the city center is approximately $1,600 per month.
Sure, implementing this strategy might mean adding a few minutes to your commute. So it's important to do whatever works for you. But if you can reduce your rent by a few hundred dollars, it'll certainly become more affordable to live in a major city.
4) Take Advantage Of Happy Hour
If you insist on going to restaurants, try to do it at lunchtime (or whenever happy hour is). The reason? The food will be heavily discounted — often by 20% or more.
Sticking to happy hours is a great way to reduce your monthly expenses. Because if you can save just $20 per week on food by taking advantage of happy hours, that amounts to over a thousand dollars per year.
5) Use Public Transportation (Whenever Possible)
Here in Vancouver, you can get a monthly pass for $98 (78 USD). It gives you unlimited use of the bus, train, and ferry around the entire city. Plus, most points of interest are close to public transit, so it's incredibly convenient.
If your city has an excellent public transportation infrastructure, use it as much as you can to save more money. After all, you won't be paying for gas, parking, or any other expense that typically comes with driving a car every single day.
Since I began implementing the above strategies, it's been much easier to reduce my monthly expenses. Each of them helped me to save money while living in an expensive city. Hopefully, they will do the same for you, too.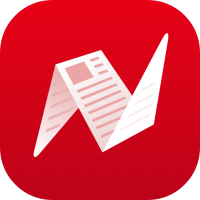 Photo via Unsplash