I used to believe that travel was incredibly expensive. "I'll never be able to afford a round-the-world trip," is something I always told myself. Back then, I was naive since I didn't know how to save money or get free flights. So as you can imagine, I assumed it was impossible.
Fast forward a few years, and I've visited 23 countries on four continents. I also received a number of free flights and lived comfortably in every destination. How? By implementing several strategies that enabled me to travel around the world for less than $2,000 per month.
Here they are:
1) Find The Most Efficient Way To Get From A To B
The first country I visited by myself was Australia. I was amazed at the incredibly high price of domestic flights. To get from one side of the country to the other, it frequently cost several hundred dollars. For context, I was used to paying approximately $20 for flights on budget airlines in Europe.
Anyway, I wanted to save money. So I immediately started searching for the most efficient (and cheapest) way to travel around Australia's east coast.
I quickly learned that bus tickets were much cheaper than a flight. And the best part? Choosing that option enabled me to receive unlimited point-to-point travel along the entire east coast. I could hop on and off anywhere I liked. So what's what I did. And, of course, the memories I made during that trip were incredible.
From this experience, I learned that flying isn't always the cheapest (or most efficient) way to get from A to B. So whenever you visit somewhere new, look at alternative transport options (such as bus, train or ferry). The amount of money you could save is incredible. 
2) Stay In Private Rooms To Save On Rent
If you're not going to be spending a lot of time in your accommodation, renting a private room (instead of an entire apartment) is often something that's worth considering. In essence, you stay with a local and have your own bedroom. But the kitchen and living room are shared spaces.
I do this pretty frequently whenever I'm visiting a city that has a high cost of living. For example, I opted for a private room in Singapore, Los Angeles, and New York. And more often than not, I'm able to save upwards of 50% on rent, so I can easily visit each destination on a relatively small budget.
3) Save Money At The Airport With A Lounge Pass
It's no secret that airport cafes and restaurants can be pretty expensive. For example, I've seen many places charge $5 for a bottle of water. It's crazy.
But since I have a lounge pass, I don't have to worry about that. I just pay an annual fee of a few hundred dollars. And in return, I get to use airport lounges in pretty much every major airport worldwide.
There's often free food, coffee, alcohol, and hot meals to prevent you from getting hungry or thirsty. Plus, there are showers, comfy seating, and high-speed wifi so you can get some work done before the flight.
Since I travel a lot, the average cost of each visit is incredibly small (about $10). So, in my opinion, it's totally worth it.
4) Take Advantage Of Frequent Flyer Programs
I used to choose whichever airline had the prettiest logo. But now, I'm very strategic about the airlines I fly with. The reason? I can use my long-haul flights to get free domestic travel.
I'll give you an example. I flew from London to Florida (and back) on Virgin Atlantic. From those long flights, I gained quite a lot of points. And since Virgin Atlantic is partnered with Virgin Australia, I could redeem those points for a free flight from Perth to Brisbane.
If you travel a lot, it's worth joining the frequent flyer program of several different airlines. What you'll often find is that you can redeem those points for free flights, business-class upgrades, and even complimentary hotel stays.
Since I started implementing the above strategies, I can travel around the world for less than $2,000 per month. Each of them helped me to save a lot of money while visiting new destinations. Hopefully, they will do the same for you, as well.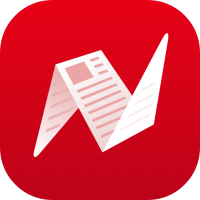 Photo via Pexels