For a long time, I was skeptical of voice assistants. I genuinely thought they were a pointless fad and would become obsolete in a matter of years. So as you might expect, I didn't even consider purchasing one. Heck, I didn't even want to use the built-in Siri assistant on my phone.
But once I did, it was like my entire life turned around. Now, I'm a lot more efficient with my time and energy because I've integrated voice assistants into my daily life.
Here are four reasons why you should consider doing the same:
1) You Can Automate Your Schedule
I'm terrible at remembering things. I used to forget I had zoom meetings booked for a specific time of the day. So while watching a movie on Netflix, I'd often receive a message saying, "Where are you?" Honestly, stuff like that happened a lot more frequently than I'd like to admit.
But since I started using a voice assistant, I no longer need to remember that I have meetings booked. The reason? 15 minutes before my Zoom call, Alexa yells across my apartment, saying I need to get ready.
Implementing this strategy has made it much easier to show up on time to every Zoom meeting. Plus, everything on my To-Do-List is scheduled so I can complete my daily tasks with ease. Quoting an article published by PCMag:
"With your Echo device, you can set up reminders so Alexa will notify you when a task or appointment is due. Create an alarm and use Alexa to wake up in the morning or alert you when a message arrives. Set up a timer for everything — from an egg to a race. You can even add items to a to-do list or shopping list."
It's pretty easy to sync your Amazon Alexa, Google HomePod, or Siri assistant to your digital calendar. Also, it's a good idea to set up reminders, so you can complete everything on your schedule without having to remember every tiny detail.
2) You Can Send Emails Without Having To Type
I'm terrible at spelling. And I'm also pretty bad at putting commas in the right place. So as you can imagine, writing a formal email is something that I absolutely despise.
But now, I don't have to type while responding to someone. I just ask Alexa to check my email and then use voice dictation to write a message. Then, Alexa reads it back to me before sending, to check everything is correct.
Implementing this strategy has made it much easier to get to inbox zero as Alexa can read my emails while I do something else. Plus, I can send formal emails without having to worry about spelling or grammar.
3) You Can Save Time On Household Tasks
According to The New York Times, "Nearly everything in your home — including air-conditioners, thermostats, lights and garage doors — can be connected to the internet and be remotely controlled with a mobile device or smart speaker."
I have a few Alexa power outlets that are incredibly useful (and cheap). Let me explain why:
I can turn the lights on and off with the sound of my voice.
My coffee machine automatically makes a cappuccino at precisely 7am.
I can turn the microwave on with my voice (it's really useful whenever I want to make a snack).
Connecting household appliances to the internet has made my life a lot more efficient. Because now, I'm not spending a few minutes standing by the coffee machine waiting for a drink. Instead, I just pick it up at the same time each morning and carry the mug of coffee to my desk.
The same applies to everything else. Now that I'm not wasting time or energy on household tasks, it's much easier to focus solely on my work.
4) You Can Get Answers To Questions In Seconds
Whenever I'm working on a project, I often have to search the web to get more information on a specific topic. For example, I might need to double-check the dates of a historical event.
Before I used a voice assistant, I'd often open a new tab and spend a few minutes searching for the correct information (from a reliable source). But as a result, I'd often lose my train of thought, since I was distracted from my work. Now, I just ask Alexa a question, and she gives me an answer in seconds. It's a lot more efficient.
Since I started using a voice assistant, my productivity has massively increased. It's much easier to get all of my work done and be extremely efficient while working. Hopefully, using a voice assistant will do the same for you, as well.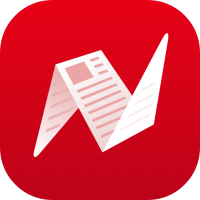 Photo via Pexels