When it comes to books, size doesn't matter.
Let me explain why. The quality of a book isn't determined by its length. Nor is it defined by the complexity of vocabulary that the author uses on every single page. If that was the case, a dictionary would be the most interesting book in the world.
Instead, the quality of a book is determined by the impact it has on the reader. A "good" book is often enjoyable, informative, and filled with words, sentences, and paragraphs that evoke emotion.
Which is why I want to share with you several interesting books that you can read in less than a day. Each of them took me just a few hours to read. And although they are small, the impact they had on my mindset was massive.
Maybe you've heard of them. Perhaps not. But either way, they'll certainly make you feel compelled to read from start to finish. Then, once you're done, you'll walk away thinking, "Wow, that was an amazing read!"
"How To Win At The Sport Of Business" by Mark Cuban (112 pages)
I remember reading this book for the first time on a flight from Dubai to Melbourne. I had it in my suitcase for a while. But since the flight was 13 hours long, I thought I might as well give it a go. Looking back, that was one of the best decisions of my life.
The person sitting next to me asked what I was reading. They were incredibly curious as I had a massive smile on my face. I couldn't help it. Deep down, I was stunned at how incredible it was.
In the book, Mark Cuban shares a lot of interesting business insights and lessons he learned during his journey towards success. Now, he owns the Dallas Mavericks, is featured on many TV shows, and has a net worth of over $4.4 billion.
"How To Win At The Sport Of Business" inspired me to learn about business, entrepreneurship, and many other topics that I love today. So if you enjoy learning about any of those topics, it's certainly worth a read.
"In sports, the only thing a player can truly control is effort. The same applies to business. The only thing any entrepreneur, salesperson or anyone in any position can control is their effort." — Mark Cuban
Jonathan Livingstone Seagull by Richard Bach (144 pages)
This book got recommended to me in a video by Nathaniel Drew. Although I'm a professional writer, I'm genuinely lost for words. It's just so damn incredible, and I enjoyed it so much.
The book is a fable in novella form. It's about a seagull who wants to fly, live a life of freedom, and accomplish everything he wants. It's a fantastic read for anyone who wants to follow their dreams or pursue something they find meaningful. And maybe, the incredible lessons you'll learn from it will enable you to fulfill your potential in every aspect of life.
"Don't believe what your eyes are telling you. All they show is limitation. Look with your understanding. Find out what you already know, and you will see the way to fly."―Richard Bach
"Man's Search For Meaning" By Viktor Frankl (168 pages)
I'm not exaggerating when I say this book made me cry. It was written by a Holocaust survivor who wrote about his experience as a prisoner in Nazi concentration camps.
In it, Frankl describes the importance of finding the good in everything that happens. Because when you let go of the events that you cannot control, it's much easier to focus on what you can.
We're all going through a difficult time right now. So if you want to find hope when you'd otherwise feel hopeless, this book is definitely worth a read.
"Ultimately, man should not ask what the meaning of his life is, but rather must recognize that it is he who is asked. In a word, each man is questioned by life; and he can only answer to life by answering for his own life; to life he can only respond by being responsible."―Viktor E. Frankl.
I genuinely loved every single one of the above books. Despite being short, they had a massive impact on my life and worldview. Hopefully, they'll do the same for you, too.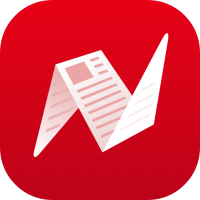 Photo via Unsplash