According to a Times data analysis, many California counties may be out of the state's harshest coronavirus shutdown tier sometime next week, setting the scene for a greater economic reopening.
The state's target of delivering 2 million COVID-19 vaccine doses to people of the state's most vulnerable communities, which Gov. Gavin Newsom said could be met by Friday, would be critical to such a drastic move.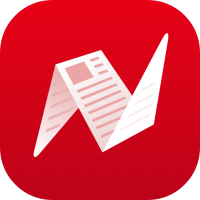 When it occurs, the state will lower the requirement for counties to step out of the most stringent purple level of its four-tier reopening blueprint, which has been where most counties have been since the destructive fall-and-winter coronavirus wave began.
According to data, a dozen counties, including Los Angeles, Orange, and San Bernardino, could be moved to the less stringent red tier as early as this weekend. Only a few dozen counties, that have a population of nearly 8 million Californians, are not in the purple category at this time. Just one county, Alpine, has made it to the most lenient yellow tier. Twenty counties are in the red tier; three have progressed from red to orange; and only one has made it to the yellow tier.
The majority of these counties are located in the Bay Area and on the Central Coast, with the remainder in Northern California and the Sierra Nevada. In other parts of the state , most of Southern California and the Central Valley remain purple. After California reaches its 2-million dose goal, the state's amended laws would enable counties to leave the purple tier more conveniently and efficiently, allowing still greater cities to begin unlocking new events and business operations.
Los Angeles, Orange, San Bernardino, Contra Costa, Sonoma, Placer, Mendocino, San Benito, Tuolumne, Siskiyou, Colusa, and Mono counties will be placed to advance to red as soon as the state achieves its target. Those 12 counties together have a population of more than 17.7 million people.
San Diego, Riverside, Sacramento, Ventura, Tulare, Santa Barbara, Monterey, Sutter, Yuba, Lake, and Tehama counties could be able to switch from the purple to the red tier next week if current patterns persist. These 11 counties are home to more than 9.7 million people. If they progress next week, the amount of non-purple counties will rise to 47, accounting for 90 percent of the state's population.
While the current approach considers a number of considerations, including measuring positivity rates, larger reopening hopes are dependent on one factor in particular: case rates. To transition from purple to red, counties must have a regular average of new coronavirus infections that is at or below 7 new cases per 100,000 residents. Counties with a case rate of up to 10 new cases per 100,000 residents will be qualifying for the red tier until the state meets the 2-million dose cap.
To advance after meeting a threshold, counties must record two weeks with sufficiently low case rates. Except under the new guidelines, Fresno, Kern, San Joaquin, Stanislaus, Merced, Madera, Kings, Nevada, Amador, Glenn, and Inyo counties will not be able to make progress by next week. Reaching the red category will allow counties to reopen indoor restaurants and movie theaters with a capacity of 25% or up to 100 people. 
California is also allocating 40% of the available COVID-19 vaccines to people of low-income communities, a move authorities claim would foster equality while also bolstering the state's fight against the pandemic by providing a sufficient supply for those staff and residents most at risk of becoming patients or carriers of Covid-19.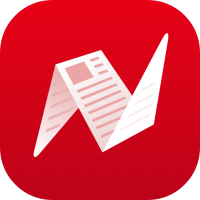 Photo via Unsplash licensed under Creative Commons.