There are loads of people who make excuses as to why they can't read. And of course, some people don't.
I used to fall into the first group of people. But now, I'm comfortably in the second. So what changed? My priorities.
Reading is something that I genuinely enjoy. There's nothing more I love than sitting down with a mug of chocolate in my apartment while reading a book. It's a pretty damn beautiful experience. But a lot of people I've spoken to recently don't make reading a priority. Instead, they procrastinate and say, "I'll read a book tomorrow." Yet, they never do.
Don't get me wrong: I'm not judging them. I just feel sorry for them. After all, they're unable to enjoy the bliss of reading a beautiful book because they're full of excuses.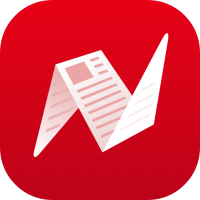 People who read a lot don't make excuses. Instead, they make reading a priority in their life.
Here's how.
Schedule (At Least) Ten Minutes Per Day
If Elon Musk and Bill Gates can find the time to read for a few minutes each day, then you certainly can, as well.
Watch one less episode of your favorite TV show on Netflix. Have a book in the bathroom so you can read while taking a poop (just be sure to wash your hands). Oh, and reading a book while on the subway is also a pretty good idea. For context, I do all three.
As the saying goes, everyone has the same 24 hours in a day. But how you choose to spend them is totally up to you.
Read Something That'll Make You Say "Wow."
I used to hate reading. In part, it was because I was forced to read boring books in high school. I had zero interest in the content. And so naturally, I mentally associated reading with extreme boredom. I couldn't help it.
But one day, everything changed. I picked up an interesting book that made me think, "wow, this is incredible!" And within a short amount of time, reading became a daily habit. I was hooked.
In fact, I loved it so much that my mom yelled at me for staying up until 2.30am on a school night. If you're wondering, I was reading Harry Potter that evening.
Chances are, there's a topic which you find interesting. It might be sci-fi, philosophy, true crime, self-improvement, or anything else. There are literally hundreds (or even thousands) of genres out there. So if you don't like a specific book, that's okay. Just put it down and read something else.
When you genuinely enjoy doing something, it's much easier to make time in your schedule to do it.
Listen To Audiobooks When You're Outside
Don't want to carry a physical book everywhere you go? No problem. In fact, you don't have to. Audiobooks are amazing. You can listen to a professional narrator (or even the author) read a book while you're going about your daily business.
I listened to one this morning while taking a walk around Vancouver. But you could also listen to an audiobook in the car, on the subway, or pretty much anywhere else.
Save Money By Borrowing From Your Local Library
Are you broke and don't have the cash to spend $20 on every book you read? That's okay. Just go to your local library, register as a member, and borrow a book for free.
For your convenience, here's a directory of every library in the world, so you can find the one nearest to you. Just type in the name of your city, and you're ready to go.
I love visiting the library. Whenever I visit a city, it's often one of the first places I go. For example, the Victoria State Library in Melbourne is absolutely beautiful. Also, the British Library in London is incredible.
Want to know the most amazing part of becoming a member of your local library? If they don't have a specific book in stock, you can request it to be delivered to your nearest location (often at no charge).
Money is no longer an excuse when it comes to reading. Go to your local library, borrow some books, and read to your heart's content. It's a truly remarkable experience.
Final Thoughts.
A lot of people don't read books because they make excuses. Here are some of the most common ones I hear:
"I don't have time."
"I can't afford to buy new books."
"I can't read a physical book while driving."
Banish excuses from your life and make reading a priority. Find the time to do it. Because when you can read from literally anywhere at zero cost, all of your excuses go out the window. They're invalid.
Pick up a book. Grab a refreshing beverage (such as a mug of coffee or hot chocolate). Then, enjoy the experience. Read one page after another until you finish the book. That's all there is to it. So what are you waiting for?
Start now.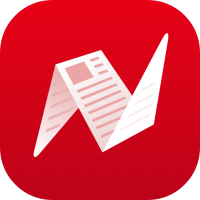 Photo via Unsplash