I have a rule that's helped me to significantly increase my income and become financially independent. It goes like this: Don't take financial advice from broke people. Instead, listen to billionaires.
The reason? Their spending, saving, and investment habits enabled them to create vast amounts of wealth. Therefore, it stands to reason that applying their advice would help me become financially successful.
So, here are several pieces of financial advice that I stole from billionaires. I'm not exaggerating when I say they changed my life. Hopefully, they will do the same for you, too.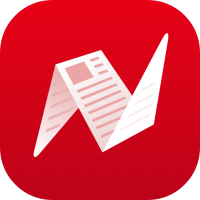 1) Opportunity + Preparation = Luck
Wealth isn't something that's created by accident. Instead, it's the byproduct of finding opportunities and then placing yourself in the best possible position. Like Mark Cuban once said:
"Being a billionaire requires a lot of luck, a lot of great timing."
Opportunities (probably) won't appear out of nowhere. Sitting on your ass watching Netflix isn't going to make you a significant amount of money (unless you review movies for a living).
Create your own luck by actively seeking opportunities to make money and excel in your career. Because if you want to accomplish what nobody else has done, you must first be prepared to do what nobody else is willing to do. In essence, take risks and have faith in your ability to succeed.
2) Reframe Failure As A Necessity For Success
When you fall down, find a reason to get back up.
Sure, things might not go your way at first. But if you can reframe failure as a vital part of the process, you'll quickly recognize that it's useful.
Look at Elon Musk as an example. It took a lot of trial and error (and explosions) to get SpaceX to where it is now. But Elon didn't give up. He didn't think that his efforts were pointless. Instead, he learned from previous mistakes to improve future iterations of his rockets.
That's how you make progress.
3) Strive For Excellence In Everything You Do
Exercise. Eat healthy foods. Make your bed in the morning. Spend intentional time with your family (without looking down at your phone).
Regardless of how small it is, do it right. Let everything you do become a beautiful example of what you're capable of achieving. When you apply excellence to one aspect of life, it'll shine through in everything else. Quoting Africa's youngest Billionaire, Mohammad Dewji:
"Always strive for excellence in life and never make room for mediocrity. Set your standards high, and your efforts shall be rewarded."
Learn something new about personal finance every day. Work incredibly hard in your career. Make excellence a natural part of your personality. Little things like that can have a significant impact on your ability to succeed.
4) Create A Vision For Your Financial Future
Maybe you want to have twelve months of expenses in a high-interest savings account in case of an emergency. If so, you'll need to identify your necessary living expenses, so you can contribute a specific amount to your emergency fund each month.
Perhaps you want to live off dividend income from your investments. If so, you'll need to identify an ideal income and then how much you'll need to invest over a specific timeframe to make it happen.
If you know what you want your future to look like, it's much easier to figure out the necessary steps to increase the probability of turning your dreams into reality. Elon Musk said it best:
"The first step is to establish that something is possible, then probability will occur."
5) Evaluate Your Living Situation
Live within your means is a cliche for a reason: it's necessary. Like Mark Cuban says, it's a good idea to "live cheaply so you can use resources to pursue opportunities."
If you're spending more than you make, it'll only be a matter of time before disaster hits. You might struggle to pay rent, afford an expensive car payment, and everything else that comes with having insufficient funds to pay for a luxury lifestyle.
Take a look at your bank statement and identify where you can save money. For example, I have a coffee machine in my apartment. As a result, I'm not tempted to spend $200 per month (or $6.60 per day) at Starbucks.
Whatever money I save each month goes directly into investments. Because with an average rate of return of 10% per year, that $200 per month, compounded over 10 years, will earn me approximately $39,900 ($15,900 of which is interest).
6) Try To Put One Foot In Front Of The Other
Read a book on personal finance. Watch some YouTube videos on ways to increase your income. Learn about economics and strategies that wealthy people use to manage their money.
If you're not financially where you want to be, that's okay. Focus on the long-term. Because when you continually put one foot in front of the other, you'll make significant amounts of progress over time. Like Warren Buffet once said:
"Someone is sitting in the shade today because someone planted a tree a long time ago."
7) Make Decisions That Give You More Time To Do What You Enjoy.
Every second that goes by is a tiny bit closer until your inevitable death. It might be uncomfortable to think about. But it's true. You'll probably have more opportunities to make more money. However, you're running out of time. So, you might as well try and make the most of it.
I wake up early every morning to watch the sunrise over the mountains of Vancouver. It's beautiful. And every day, I set aside a few hours to meet people or have conversations with friends over Zoom. For me, it's little things like that which make life worth living.
Find ways to spend more time doing what you enjoy. Do something every day that makes you smile. The impact it could have on your quality of life is profound.
I'm going to leave you with a beautiful quote from Mark Cuban, who perfectly sums up what I'm saying: "Success is about making your life a special version of unique that fits who you are — not what other people want you to be."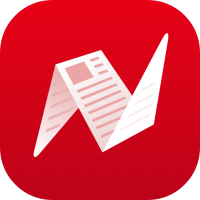 Photo via Unsplash