People can be difficult to understand. But you don't need a lie detector to tell if someone's actions aren't aligned with their words. The reason? You can learn a lot about someone by taking a look at their spending habits.
When you look at the way people treat money, you can figure out what aspects of life they prioritize and what they don't. You can also see if they're disciplined or if they spend every cent of their paycheck within a few days of getting it. Honestly, it's fascinating.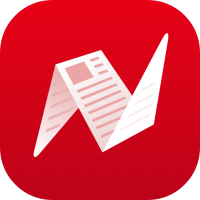 Watching someone spend money is an interesting (and unconventional) way to understand their psychology and how they interact with the world. So without further delay, here are several money habits that can tell you a lot about someone's personality:
1) They Avoid The Urge To Impulsively Spend
I have a friend named Graham who lives in Las Vegas. He plans most of his purchases in advance and sticks to a shopping list whenever he visits the grocery store. Graham is financially disciplined. He knows exactly how much he's spending each day. And as a result, he doesn't have any surprise charges on his credit card statement.
He applies that discipline to every other part of his life. For example, he shows up on time to meetings and always makes a conscious effort to meet his work deadlines. As you can tell, discipline is a natural part of his personality.
If you want to know more about someone's personality, pay attention to their spending habits. Do they impulsively purchase items whenever they see something they like? Or, do they resist the urge to spend money on things that aren't truly necessary?
If someone is disciplined in one aspect of life, they'll probably apply that discipline to everything else they care about. As Marty Nemko Ph.D. writes in Psychology Today:
"The definition of discipline is making yourself do something when you could be doing something more pleasant. You gain more discipline if you foundationally accept that being productive is core to the life well-led and, more pragmatically, that deferring your pleasure until enough work is done will, net, yield you more pleasure."
2) They Embrace Conversations About Money
Personal finance can be a touchy subject. Some people are afraid to discuss it due to a fear of criticism or judgment. But if someone is willing to have a truthful conversation about money, it's (probably) a good sign that you can trust them with anything. Quoting an article published by MindBodyGreen:
"Honesty is the foundation for trust in a relationship, and trust is necessary for a relationship to function and thrive. When you're always honest with someone, it tells them that they can trust you and the things you say. It helps them know they can believe your promises and commitments."
Honest conversations are essential for building and maintaining trust in any type of relationship — whether it be personal or professional. So if someone lies about their financial situation, they could potentially lie to you about other things, as well.
3) They Openly Talk About Their Financial Future
Some people are incredibly ambitious. They might have big plans for their financial future and are more than happy to discuss them with other people. For example, I spoke to a friend in Calgary last night. He recently put a downpayment on a home and told me about his plans to get into real-estate. I'm happy for him.
Meanwhile, other people might not even think about their future. Of course, that's okay; it's not a necessity. But if you want to make lifelong friends with like-minded people who share a similar mindset, it can be useful to know if you have similar plans or ways of thinking about the world. Quoting an article published by The Mayo Clinic:
"Quality counts more than quantity. While it's good to cultivate a diverse network of friends and acquaintances, you also want to nurture a few truly close friends who will be there for you through thick and thin."
4) They Prepare For Worst-Case Scenarios.
If you want to know more about someone, look at their ability to prepare for financial disasters. Do they have a budget to avoid out-of-control spending? What about an emergency fund?
Knowing the answer to those questions could make it much easier to identify how much they prioritize preparing for unexpected events that may arise in life. Quoting an article published by Vanguard:
"If you're living without a safety net, you're living on the "financial" edge — hoping to get by without running into a crisis. Being prepared with an emergency fund gives you confidence that you can tackle any of life's unexpected events without adding money worries to your list."
If someone is prepared for worst-case scenarios, such as the stock market tumbling or income drying up, they'll probably be ready for anything else that life throws at them. As the saying goes, when life gives you lemons, find a way to make lemonade.
If you want to know more about someone, talk about each other's spending habits, and consider the following questions:
Are they an impulsive spender?
Are they willing to have honest conversations about money?
Do they talk about their plans for the future?
Do they prepare for worst-case scenarios?
Understanding someone's money habits is undoubtedly an interesting (and unconventional) way to understand their personality. After all, actions often speak louder than words.
This article is for informational and entertainment purposes only. It should not be considered Financial or Legal Advice. Not all information will be accurate. Consult a financial professional before making any significant financial decisions.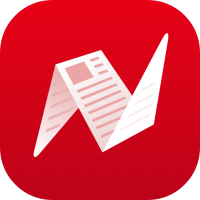 Photo via Unsplash