Having lived a couple of decades on this planet, I've experienced my fair share of death. Family have passed away. Friends have been killed in freak accidents. And, of course, I cried for several hours when my childhood bunny rabbit died.
It's no secret that death can be a scary concept to think about. In part, because the topic is often unfamiliar and uncomfortable subject to discuss. As Ralph Lewis M.D. writes in Psychology Today:
"Most people have little direct experience of death, and we don't like to talk about the subject. Our society is organized in such a way that the dead are quickly removed from us, and those traditions that do encourage viewing the dead do so only after careful cosmetic preparation by specialized morticians, often resulting in the dead looking more like an elegant wax model replica of the living person. 
Attendance of children at funerals and cemeteries is generally not encouraged, adding to the sense of dreaded unfamiliarity with death with which many of us grow up."
Maybe a lot of people are scared of death because they're afraid of the unknown. Perhaps they have a desire to achieve immortality and live forever. Whatever the reason, we can't escape the fact that death is inevitable. It's a natural part of life. And so, like every other aspect of life, we should try our best to embrace it with open arms.
Here's how.
Remember That You Won't Live Forever.
Someday, everyone you love is going to die. I know that might be an uncomfortable thought to process. But it's true. Every single person on this planet was born. And similarly, every single person on this planet will eventually pass away. And whether you like it or not, that includes you (and your loved ones). 
Think about it. The earth existed for billions of years before you were born. And unless we manage to blow ourselves up in a nuclear apocalypse or get hit by an asteroid, it'll continue to exist for billions more after you die.
I know that I could die today. I might get hit by a car on the streets of downtown Vancouver. And I'll be honest with you, that would suck (at least for me). But I recognize that death is something I can't control. So a much better use of my time is to focus solely on what I can.
In part, that's why I write articles every day. If I were to suddenly pass away, I'd still be able to create a meaningful impact on people's lives through my words, thoughts, and ideas.
It's why I go for walks in the park every day with beautiful views of the mountains and ocean. If I were to die today, at least my loved ones can take comfort in knowing that I spent my final hours doing something I genuinely enjoy.
My friend, it's important to remember that you are not going to live forever. But instead of being afraid of death, a much better strategy is to use it as motivation to live. Try to enjoy every aspect of life… while you still can.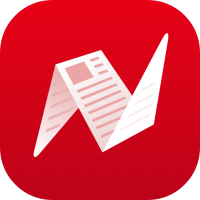 Imagine You're Laying On Your Death Bed.
This is a mental exercise that I like to do whenever I sit down and contemplate the fragility of life. I imagine I'm lying on my death bed in sixty years time and think about what I'd regret not doing in the present moment.
The reason? I don't want to live with regret. I don't want to look back on my life and say, "I wish I did this or that." Nor do I want to succumb to fear and allow it to prevent me from living the life I desire. Instead, I want to look back and smile, knowing I always did everything within my power to live a meaningful life. Because, at least to me, that's what truly matters.
Unfortunately, you cannot change the past. However, you can certainly adjust your actions in the present moment to create a better future. Ask yourself, "What would I regret not doing today?" Then, do it.
A lot of people want to know the meaning of life. But I don't think it really matters. Instead, I think it's better to strive for a life of meaning. Because when every single day is spent doing things that make us fulfilled, we'll be able to look back on our lives with a smile, knowing we made the most of our time on this earth. Like the Roman emperor, Marcus Aureliusonce said:
"You could leave life right now. Let that determine what you do and say and think."
Someday, you are going to die, and you have no idea when. But instead of being afraid of death, try to use it as motivation to live. Allow the inevitability of death to encourage you to live a meaningful life. The type of life with minimal regret, where every single day is exceptionally fulfilling.
Do something that makes you smile every day. Try to show gratitude for everything you have instead of wishing for things you don't. And, of course, be appreciative of everyone you know and love. Let them know that you care about them. 
Make a conscious effort to live every single day as it were your last. Because someday, it will be.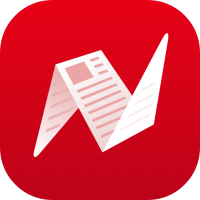 Photo via Unsplash