A judge ruled on Monday that only one member of George Floyd's family would be able to attend his high-profile murder trial in a Minneapolis courtroom due to Covid-19 pandemic constraints.
The family of Derek Chauvin, the former Minneapolis police officer charged with second-degree murder and second-degree manslaughter in Floyd's death, is subject to the same limitations. Hennepin County District Court Judge Peter Cahill wrote in the decision that a separate family member with suitable credentials will rotate into the in-court position for each family.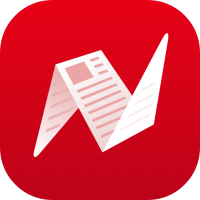 Attorneys representing the Floyd family, Benjamin Crump and Antonio Romanucci, expressed concern with the verdict.  "This has been a deeply painful and emotional year for every member of the Floyd family, many of whom intended to be in the courtroom to witness this trial," they said in a statement. "While they understand the judge's reasons to limit attendance in the courtroom, the family is understandably disappointed by this ruling." "The family is looking forward to the start of the trial as a critical milestone on the path to justice and a step toward closure in this dark chapter of their lives."
The decision comes as one of the most awaited criminal trials in recent memory is scheduled to begin on March 8 with jury selection. Many who are unable to attend the hearing will be able to watch it live on tv.
On May 25, 2020, Chauvin is accused of kneeling on Floyd's head and neck for almost eight minutes while Floyd begged for air and told Chauvin and three other officers that he couldn't breathe. The footage of Floyd's last moments triggered demonstrations in Minneapolis and global protests against police brutality and anti-Black racism under the label of "Black Lives Matter."
Judge Cahill dismissed Chauvin's original charge of third-degree murder, ruling that it did not apply in this case. On Monday, lawyers demanded that the charge be revived, and a verdict is due shortly before the trial starts. The ruling on courtroom attendance on Monday is only one indication of how the pandemic has altered the courtroom dynamic.
Most notably, Judge Cahill agreed last month to hold Chauvin's trial separately from the three other retired officers, citing the "physical constraints" of the courtroom as the justification, citing pandemic limits, it was difficult to bring four suspects together comfortably.
Thomas Lane, J. Alexander Kueng, and Tou Thao have pleaded not guilty to charges of second-degree murder and second-degree manslaughter, respectively. This summer, they are supposed to go on trial.
Furthermore, anyone attending the Chauvin trial will be expected to maintain a respectful distance from others and wear a mask, while jurors and prosecutors will be permitted to remove their masks during evidence and other court comments, according to the decision.
Officers rushed to news of a "forgery in action" at the Cup Foods convenience store and "were advised that the suspect was sitting on top of a blue car and appeared to be under the influence," according to a police release. Floyd was seated in his own car when the officers arrived, according to their investigation, and they told him to walk outside. Floyd also "physically resisted arrest," according to the incident report. Police assert that it was only after they had him handcuffed that they knew he was in "medical distress," prompting them to call an ambulance. He died soon after arrival at the Hennepin County Medical Center, according to police.
That event, which has triggered national demonstrations, will certainly remind us of Eric Garner, whose 2014 death at the hands of NYPD police (cops held him in a choke hold as he repeatedly screamed "I can't breathe") was a big flash point for the Black Lives Matter movement. Outrage over the death of Ahmaud Arbery, a 25-year-old black man who was shot while jogging in February, is still raw; gruesome video from the shooting, which went viral, shows Arbery fleeing two armed white men before shots are fired.
What do you think should happen in the trial? Let me know in the comments below.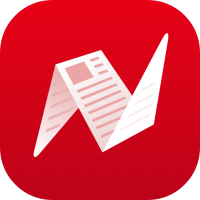 Photo credit: Singlespeedfahrer, CC0, via Wikimedia Commons