Last year, Mayor Jenny Durkan's office suggested using federal funding to establish 300 hotel rooms, 125 additional 24-hour shelter units, and expand rental aid to move homeless people off the streets and into affordable housing.
The "shelter surge," as it was dubbed by authorities, was scheduled to begin in December 2020, with the bulk of the money coming from the federal government. After two months of delays, the mayor's office released new information about the proposal last week, and it appears to be less than initially planned, with 221 hotel rooms scheduled to open in March and 60 new 24-hour shelter beds.
Following the announcement, there has been concern about whether Durkan should press for additional federal funds to support the remaining third of the promised shelter beds. The city's strategy focuses around leveraging funds in the form of "rapid rehousing" vouchers, which are meant to offer a fast transition into housing for individuals who simply need a brief period of financial aid, to transfer as many as 231 people who access the new shelter spaces into more permanent housing.
However, several homeless services groups have voiced worries that the funds set aside for accelerated rehousing will not be sufficient for the individuals who will be living in the proposed shelters. People with mental health or drug abuse problems are overrepresented in similar shelters, and they may fail to afford housing expenses after government subsidies stop.
Councilmembers Lisa Herbold and Dan Strauss asked the mayor's office at a Wednesday afternoon City Council meeting who these spaces were meant for: those with the greatest needs and the most exposure on Seattle streets, or people who wanted less help? Deputy Mayor Casey Sixkiller said, "Our goal here is sort of a both/and."  "Individuals who have high-acuity needs as well as others."   
Rapid rehousing projects in King County have had a poor track record: According to King County data, 9 percent of households that used the vouchers to find housing became homeless again within a year. Low-income people have done poorly in the scheme.
"We told the city straight away that mixing accelerated rehousing with this strategy was potentially misguided," said Alison Eisinger, Executive Director of the Seattle/King County Alliance on Homelessness.
"We said to the city at the beginning that their intention to pair rapid rehousing with this approach was likely misguided," Eisinger said, noting citizens' frustrations with increasing encampments, thousands of people living outdoors during a pandemic, and winter weather.
Rapid rehousing, according to Mayoral spokeswoman Kamaria Hightower, is one of the solutions available in the homelessness scheme, which also provides housing and social services. In a quote, Hightower said,  "It has proven success helping people regain housing and avoiding recurring episodes of homelessness."  Seeking hotel partners has also proved to be challenging for the region.
Officials from Seattle reached out to 100 hotels to see if they would join the campaign, and nine were found to be "viable and willing to discuss our program," according to Hightower. Officials narrowed the pool down to two hotels — the Kings Inn in Belltown and the Executive Hotel Pacific in downtown Seattle — based on venue, expense, and their ability to serve clients and manage social service programming. Both sites will be rented for a year by the city.
The Chief Seattle Club will run 66 rooms at the Kings Inn shelter, and the city is close to finalizing a deal with the Low Income Housing Institute, the nonprofit that runs almost all of Seattle's tiny home villages, to run 155 rooms at the Executive Hotel Pacific.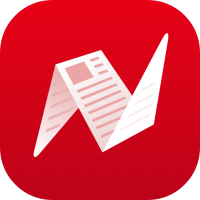 According to the city, many hotels contacted by officials were either partnering with other support agencies to house homeless people or had enough business to keep them afloat without a city contract. However, some hotel owners were reluctant to engage in a sheltering scheme for a number of reasons, including  "community and neighborhood concerns, concern of wear and tear to the hotel, media reports of negative impacts to hotels, uncertainty as to when tourism would swing up again and the challenge of stopping and then re-starting marketing in an already difficult environment," according to Hightower.
With the 470 hotel rooms the county is paying for, and more than 100 originally paid for by federal CARES Act funds, there are now more than 800 homeless people living in hotels in King County.
These spaces, however, come at a high price: King County is paying millions of dollars a month to keep them open, and it is unclear where it will get the money after March 31. According to King County's emergency management officer, the Federal Emergency Management Agency (FEMA) will reimburse all of the hotel costs if they are used to shelter individuals who are at risk of developing a serious case of COVID-19.
Every now and then, the hotels have sparked debate: The county-funded relocation of Seattle's downtown Morrison Hotel shelter, which sheltered hundreds of the county's most needy tenants, to neighboring Renton has created outrage in the city. The Renton City Council passed an emergency zoning law banning potential shelters and ordering the hotel shelter to close by the end of this year after businesses and residents protested about a sharp uptick in 911 calls.
According to Julie Dingley, fiscal and policy manager at the City Budget Office, FEMA tightened limits on how it would pay for hotel rooms in September, so opening more and asking for FEMA funds would be a possibility. "What they don't want us to do is think, 'Oh, this is just free money, we'll do something we wouldn't have done otherwise,'" Dingley explained.
Councilmember Andrew Lewis, on the other hand, thinks the city should look beyond these new hotel rooms and apply for FEMA money for whatever can be reimbursed.
"The reason that there's tents all over the city is because of COVID, and the reason we can't remove them is because of the CDC guidelines,"  Lewis explained. "So we should be exploring every single way to get people inside."
What do you think of Seattle's move to move homeless people into hotel rooms? Let me know in the comments.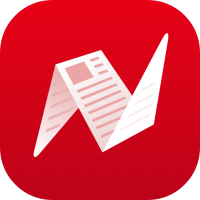 Photo credit via Unsplash.